Monitoring Desk: The "Media Policy – 2020" approved on June 2, 2020 for journalistic cadre of Indian Occupied Kashmir is called an attempt of India for introducing "Embedded Journalism". Media Rights organisations called the final attempt to completely purged possibilities of doing journalism in Indian Occupied Jammu and Kashmir.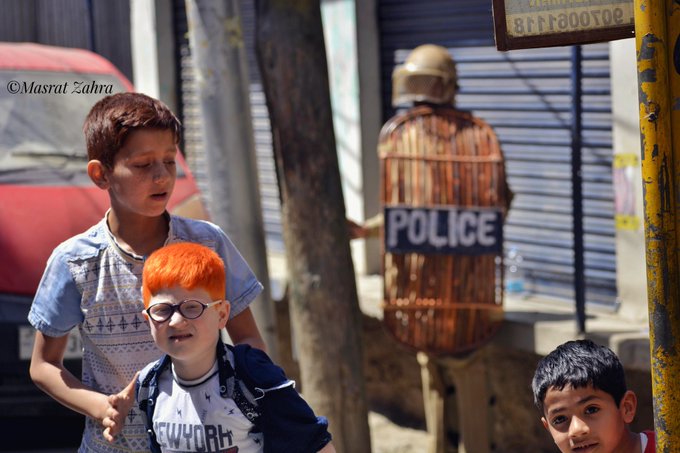 Here is a letter from IoK which states as:
*In April, journalists Masarat Zahra and Gowhar Geelani were booked under the Unlawful (Activities) Prevention Act for their reports and social media posts.
*Asif Sultan, an Assistant Editor with the magazine Kashmir Narrator, has been detained under the UAPA since 2018.
*Kamran Yousuf, then a freelance journalist, was arrested by the National Investigation Agency (NIA) in September 2017.
The list of Kashmiri media persons harassed for their critical stance against the government of India is a long one, and which ultimately prompted the Kashmir Press Club to unequivocally condemn the crackdown.
A few weeks ago the J&K government had terminated the services of 45 contractual employees, most of them from Kashmir, who worked as reporters, camerapersons and translators in the DIPR for the last five years. This was done against the Ministry of Labour and Employment's order prohibiting termination of employees during COVID-19 lockdown!
Close on the heels of Kashmiri journalists and photographers being charged and summoned under UAPA for their reporting and social media posts comes the 'Media Policy-2020', approved by the Jammu and Kashmir administration on 2nd June 2020.
According to the Department of Information and Public Relations (DIPR), the policy's mandate will propagate "welfare, development and progress to the people in an effective manner" and "to thwart misinformation, fake news… that will raise alarm against any attempt to use the media to vitiate public peace, sovereignty and integrity of the country."
Indian government's attempts to:
Spin lacklustre yarn over its shameful actions would be laughable if it weren't so alarming. For more than seven decades, the world's largest democracy has left no stone unturned to muzzle free speech and critical expression in Kashmir against it's rule. 2019 August was a death blow for Kashmiris with the reading down of Article 370. Signs of colonizers flooding their homeland and disrupting their culture and language was ensured through abrogation of Article 35(A). Kashmir is facing 305 days of ordinary 4G internet ban today. Their journalists have been put in jail and Kashmiris are facing physical and mental abuse on a daily basis.
But with each such policy passed, the hypocrisy served on a platter is that the state responsible for Kashmir's misery is going to "…help create a sustained narrative on the functioning of the government in media to promote the highest standard of journalism in the Union Territory."
It is shocking albeit unsurprising to observe the direction this latest bureaucratic flourish forces Jammu and Kashmir journalism towards. Standardised format of reporting, active dissuasion of critical journalistic efforts, do's and don'ts dictated by the administration, and empanelment of Audio-Visual and electronic media such as FM, radio, Satellite and cable TV channels for the first time in Kashmiri media history.
But the Kashmiris are not stepping back, especially their young journalists and photographers who are fiercely reporting against the Indian occupation and the resultant humanitarian crisis. India's new Kashmir Media Policy may try all it wants, but we are unlikely to stop hearing and seeing the pushback.