Monitoring Desk: The United States, along with nine NATO supported countries of Central and Eastern European issued a joint statement denouncing attempts to "falsify the history" of World War Two. The Lithuanian foreign minister says it is aimed at countering Russia's propaganda justifying Soviet crimes.
According to Lithuanian public broadcaster, Lithuanian Radio and Television (LRT) US Secretary of State Mike Pompeo and the foreign ministers of nine countries in the region issued the joint statement on the 75th anniversary of the end of World War Two in Europe.
The ministers pay tribute "to the victims and to all soldiers who fought to defeat Nazi Germany and put an end to the Holocaust", but note that May 1945 "did not bring freedom to all of Europe".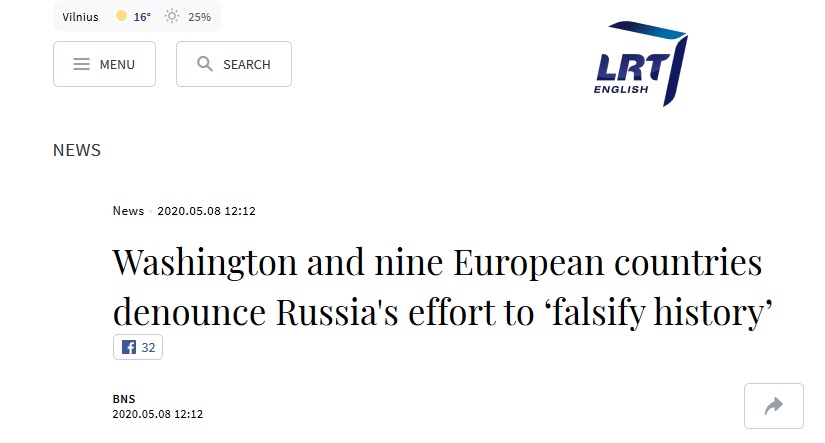 In addition to Pompeo, the statement was signed by the foreign ministers of Bulgaria, the Czech Republic, Estonia, Latvia, Lithuania, Poland, Romania, Slovakia and Hungary. These countries form the so-called Bucharest Nine and often coordinate their positions within NATO.
"The central and eastern part of the continent remained under the rule of communist regimes for almost 50 years. The Baltic States were illegally occupied and annexed and the iron grip over the other captive nations was enforced by the Soviet Union using overwhelming military force, repression, and ideological control," the statement reads.