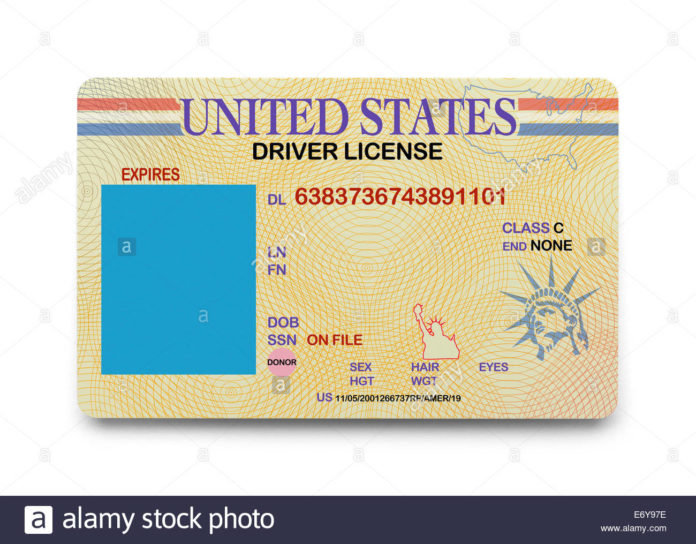 Complete Guide on how to obtain a license (Class D) in the USA by completing DMV practice test 2020
Driving is the most important thing to go around wherever you live in the world and whenever you want. Similarly, if it is about driving in the US, it is equally significant and popular to visit around with all ease. However, something which is compulsory to drive in the US is a driving license. Under this compulsion, several questions arise and here we have compiled a comprehensive guide while answering the queries.
Can Foreigners Get a Driving License in the USA?
As a foreigner, you will only be allowed to get around in the US only for a limited time with your foreign driving permit. Visitors to the United States can typically continue using their foreign license for a while as long as it is written in English. However, if this is not the case, you will apply for an International Driving Permit from your country of origin. The permit serves as a translation of your original license so it is important to have them both on you whenever you're driving.
While tourists and visitors can benefit from this arrangement for one year, if you establish residency in the US, depending on the state you are living in you only have 30 to 90 days to get your US driving license. So in most cases, this means that you will have to apply for a new driver's license as if you were getting it for the first time. However, some countries have reciprocity agreements with the US that allows their citizens to simply exchange their original license to the American one.
Is UK  License Valid in the USA for a motor car?
Well… it is one of the frequently asked questions and here is the answer. You'll be glad to hear that you can rent a car in the US with your UK license. The US has an agreement with the UK whereby a full and valid UK driver's license is permitted for over a year. You can also have a vehicle on rent in the US with your valid UK license.
Keep it in consideration that while you will be willing to have a car on rent as a UK license holder in the US, a passport and Visa must be required for completing the process.
Is Pakistani or Indian International Driving License Valid in USA?
As far as Pakistani International driving License is concerned, you can drive in any country including the US with it. To keep your driving safe all the time, don't forget to keep your National Driving License with you.
On the other hand, for Indian nationals, if you have a valid Indian license in English then you can drive around the US for a year time but if it is not in English, then you will be needing an International Driving Permit along with a copy of I-94 form which shows the date when you entered the US.
Can International Students Get a Driver's License in the USA?
Yes, International students in America can get a driver's license in the US. For this purpose, there is a procedure the international students have to follow. Usually different states have different requirements in this regard. They might only need I-20 as proof. However, all it needs is that you should have evidence of being enrolled in the US educational institute along with the proof of residence for that time in the country. Rest you have to follow all the steps as per the department's requirements and here you go!
How to Apply for a USA Driving License?
The majority of emigrants that wish to obtain a driving license in the US will have to go through the full application process. The details of the procedures, like the documents you need to present and fees you need to pay, will differ from state to state but the general steps are usually the same.
Step 1: Get Your Documents Ready
Before you go to the local branch of the Department of Motor Vehicles, make sure you have all the right documents on you. Typically, at least some of the following documents are required for application:
A form of ID that has your name, picture, and your date of birth on it (passport)
Your Social Security Number or proof that you cannot obtain one
Proof of lawful presence in the US (visa, permanent resident card, citizenship certification, etc.)
Proof of residence in that state (state ID, utility bill, bank statement, etc.)
Your international driver's license
Passport photo (in some cases this will be taken during the application process)
You will then need to fill out an application form with your details.
The legal age for driving varies throughout the country, so make sure that you are eligible to apply for a license. However, if you are 21 or older, this will not be a problem.
Step 2: Pay Your Fees
The fees for a driver's license, once again, depending on the state you are residing in. Some states charge a one-time fee that can be anything from 30 to 90 USD, while others might charge you a small sum (5 USD or so) every year. Depending on the state this step can also come in later, as in some places you are charged for application and in others, for issuing the document.
Step 3: Take Your Tests
To obtain your license, you will need to pass both a written and a practical test.
Written tests include 20 to 50 questions about the traffic rules and regulations of the state. The tests might be timed or not and you might have an option to take the test in your native language as well. You can study your state's DMV handbook and practice taking the test online.
Once you passed the written test, you will have to schedule your practice exam. Apart from driving, expect to be asked to show your parking and reversing skills and the knowledge of vehicles and their controls. The exam can take from 30 to 40 minutes.
If you fail to pass the practice exam the first time, some states will require you to wait a few days or a week before you can try again. There might be additional fees for the extra tests that you take. Also, in some places, three failed attempts mean that you have to restart the application process all over again.
Step 4: Get Your Vision Tested
While the law does not require you to pass a thorough medical exam to get a driver's license, you do need to get your vision tested before you are certified to drive. You can usually do it at your local DMV office or get a medical professional to issue you a vision test report.
If you need glasses or contacts in order to drive, a special restriction might be placed on your license. Drivers with very low vision might also get additional restrictions that will only allow them to drive during the daytime or if they are wearing special lenses.
Step 5: Get Your License
Once all the documents are submitted and the exams are passed, you will get issued a temporary license that will be valid 30 to 90 days, depending on the state. You will get your permanent license mailed to your address.
Driver's license in the US can serve as a form of an ID that you can use to vote or prove your legal age or, in some cases, even board a domestic flight.
The validity of the USA Driving License
In most states, driver licenses are valid for eight years, but it varies. Some states require renewal after four years, while others let you keep your license until you turn 65. You can check the license renewal regulations of your state through the online platforms related to the concerned departments.
Reciprocity Agreements
Some US states have so-called reciprocity agreements with other countries. This means that if your driving permit has been issued in one of these countries, you will be able to simply exchange it for a US driving license of that state (and typically vice versa) without having to take any tests. These countries include:
Canada
France
Germany
South Korea
Taiwan
Japan
However, the eligibility for the exchange depends on the state you are in, as reciprocity agreements are state-specific. Also, keep in mind that you might still be required to pay the appropriate fees and get your vision checked to get your US license equivalent.
This video might help you out