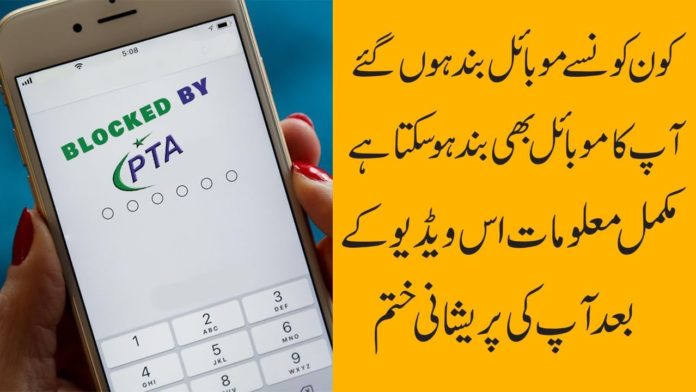 Since a new regime took over Pakistan in August 2018 with the arrival of Imran Khan-led Pakistan Tehreek-e-Insaf (PTI) in the Centre, special emphasis was laid upon digitization, e-commerce and ensuring that all spheres work in a streamline.
The import of Cellular Devices through illegal Channels and their subsequent usage in Pakistan remained an intense issue in the past but as the PTI-led federal government took the realm of the Country, it flexed its muscles to battle with it.
Therefore, the government through its regulatory body – Pakistan Telecommunication Authority (PTA) – issued directives under the Device Identification Registration and Blocking System (DIRBS) to ensure that no unregistered Mobile Device remains functioning anymore in the Country.
Simultaneously the government took certain initiatives to halt the illegal import of Cellular Devices while via PTA, it launched a wide-ranging drive to educate the people about the significance of getting their Mobile Devices registered.
The PTA also generated various tools for the people to register their Mobile Devices and made them cognizant as how to go through the registration process.
In addition to that, the people were also cautioned that the registration of their Mobiles is indispensable as otherwise, they would stand blocked.
Here in the following Section of this Story, we would mention that how a Mobile Device can be registered with the PTA.
How to Check IMEI of a Mobile
Dial *#06# from the dialer of Your Mobile Device to receive the 15-digit IMEI number
How to Check Status of Your Mobile Device with PTA
1. Via SMS:
2. Go to messages
3. Create a new message
4. Type IMEI of Your Mobile
5. Send to 8484
6. Visit Website
7. Visit https://dirbs.pta.gov.pk/
How to Register Your Phone with PTA
Mobile Device Registration facility is available at all Mobile Operator Franchises and Customer Services Centers (CSC) across Pakistan.
• You can register Your Mobile Device by visiting Your nearest Franchise/Customer Service Center (CSC) of any Mobile Operator i.e. Jazz, Ufone, Zing & Telenor.
Or
• By dialing USSD Code *8484# from Your Mobile Device
Or
• By visiting https://dirbs.pta.gov.pk/drs.
PTA mobile registration for overseas
For international travelers who entered on their Pakistani/Foreigner passport, please register your mobile device with that particular passport number within 60 days from the date of arrival.
Please enter the passport number/CNIC/NICOP on which you have traveled, otherwise, the System will not recognize the entered passport data.
If you are an International Traveler having dual nationality and you traveled on either Pakistani passport or Foreigner passport and you are a Pakistani citizen, select user type as "Pakistani (Local/International Travelers/Dual Nationality Holder)".
If you are an International Traveler and you are a foreign national and traveled on visa, select user type as "Foreigner (Travelled on visa)".
If you have received a mobile device through courier from abroad, sign-up account and apply under Courier Category.
Pay the applicable Customs duties (if any), received through PSID code by Online banking, ATM OR Bank branches.
For complaint/query regarding the tax amount generated by FBR, please contact the nearest FBR House or Custom Collectorate.