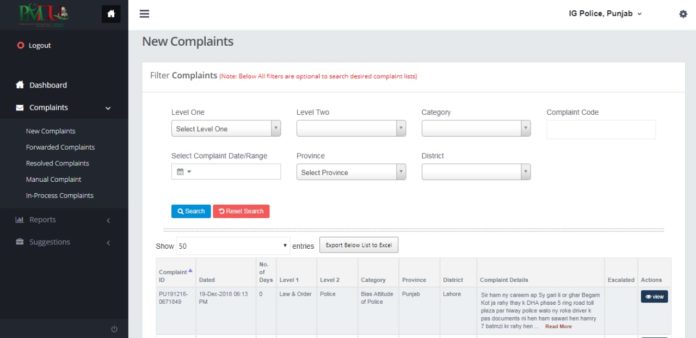 How To File A Complaint On Pakistan Citizen's Portal App?
Pakistan Citizen's Portal App is one of Pakistan Tehreek-e-Insaaf's efforts to make the judiciary process accessible to all. PTI has been a staunch supporter of introducing E-governance in Pakistan, and this digital platform is one attempt to report any and every Pakistani's problem to the respected government authorities.
If you have any issue you want to report or if there is any problem you wish to put forth, you can easily download the Citizen's Portal App on your phone now. Once you have downloaded, here is how you can file a complaint.

You can download the app on your phone, no matter where you are residing in the world.
Once you launch the app, you will be required to select the 'Create your account' option
Fill in some information including your full name, gender, date of birth, CNIC, province, district, and address
Tap Next, and you will be registered
After registration, you will be redirected to the home screen
Tap on the '+' icon to lodge a new complaint
Enter in your complaint with the added details and proofs if any
Press 'Done' and your complaint will be sent to the relevant department
All in all, the app is really easy to use. Keep in mind it takes the government a good amount of time to take action. However, the complainant will be informed of the time it might take for the issue to be resolved. All the complaints you file through the app will be shown in your history. In some instances, you might also be contacted by relevant authorities for further information, evidence or anything else.
The best part about this app is that the Citizen's Portal database is connected to NADRA. This way, the authenticity of the complaint will be checked and no bogus complains will be brought to light. This app has proved to be helpful for a lot of cases and people. This initiative is indeed helpful, as it provides laypeople to get access to the who's who of the government and get their complaint across.
According to PM Imran Khan's own words, he keeps a track of all the complaints received and will question all the ministries involved. Let's hope he does stick to his word in the near future as well.