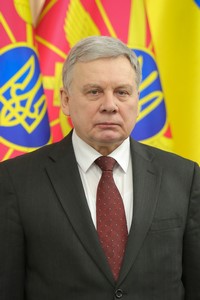 Monitoring Desk: The Minister of Defense of Ukraine Andrii Taran delivered an address on March 11 to the leadership of the Ministry of Defense of Ukraine and the General Staff. His statement had been intentionally misinterpreted by some Ukrainian media and politicians.
In this connection to avoid the excessive politicization of the issue we need to make sure the statement is clear.
In 2019 Ukraine adopted amendments to the Constitution clearly identifying the strategy towards achieving the Euro-Atlantic integration.
In order to achieve the interoperability between the defense forces of Ukraine and the Alliance forces, Ukraine is participating in the developing the partnership goals which are the basis for the implementation of the necessary NATO documents in the Armed Forces of Ukraine.
The Ministry of Defense of Ukraine has set up a clear process of monitoring the NATO standards implementation in the Armed Forces regular activities.
In 2020 the new partnership goals will be identified for the next two years.
Such cooperation will definitely enhance capabilities of Ukraine to defend its independence and territorial integrity.
The Minister of Defense of Ukraine has set up the clear objectives for the Ministry to the year of 2020 which are to maximize the ability of the Armed Forces of Ukraine to interoperate with the Alliance as well as expedite technological modernization using the latest technologies and building the thought-out weapon development program.
He also stressed that this can be achieved only with the help and assistance from the NATO strategic partners.
The ultimate goal of Ukraine is to return all its temporarily occupied territories, stop Russian military aggression and restore international order and peace crudely violated for the first time since 1945. And nobody but NATO will help Ukraine to achieve this.
There is clear understanding that the only way to build strong and self-sustainable Armed Forces which are above expectations lays through the close cooperation with the NATO allies.