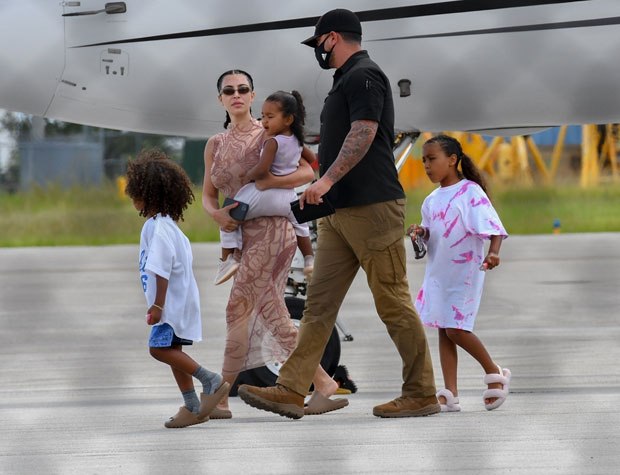 After weeks of drama and tension between the couple, Kim Kardashian and Kanye West were recently spotted arriving back to America together to Miami with their four children; North, Saint, Chicago, and Psalm on Sunday. It is reported that the reconciliation between the couple was great and they all had a blast together as a family in the Dominican Republic.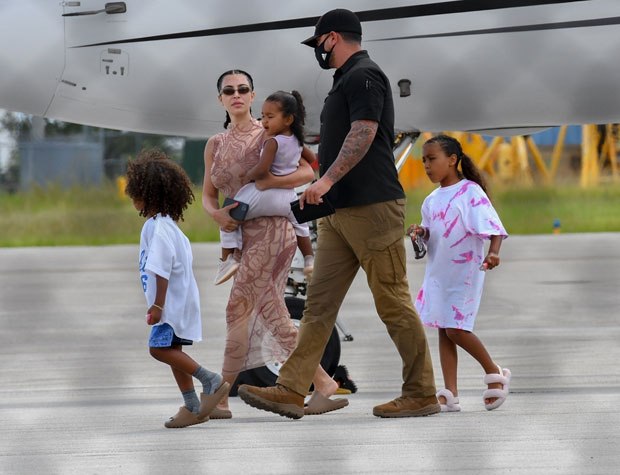 The Kardashian-West Family Together
Kim stole the show exiting the plane in a soft pink dress with little Chicago in her arms. Kanye was trailing them behind in a comfy casual grey sweatshirt, crocs, colorful hairdo, and brown pants. Each of the children was also clad in their unique outfits in a unique style.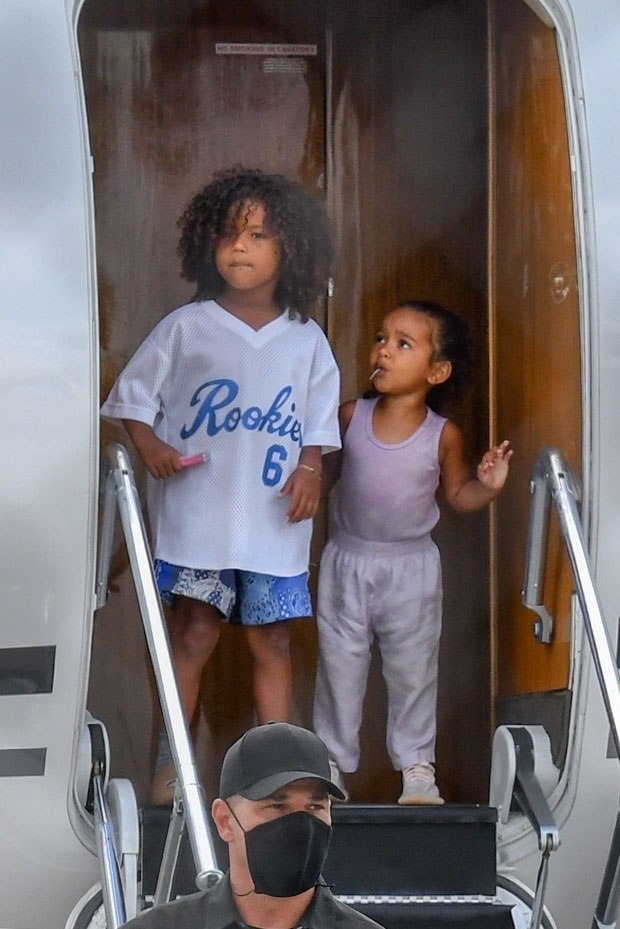 The Dominican Republic getaway was a fun time for the family. Kanye also posted a video of him dancing with his eldest child North while Kim was heard giggling in the background.
What Caused The Fight?
These happy, funny moments were a complete opposite of what happened between Kanye and Kim only a few days back. The couple was spotted having a fight in late July in Wyoming. Kim was full of tears when they were spotted in their ranch while Kanye was animated. This came after Kanye went berserk on Twitter and displayed their dirty laundry in the public. He also claimed that he wanted to divorce Kim after her alleged meeting with Meek Mill in 2018.
What Did Kanye West Write On Twitter?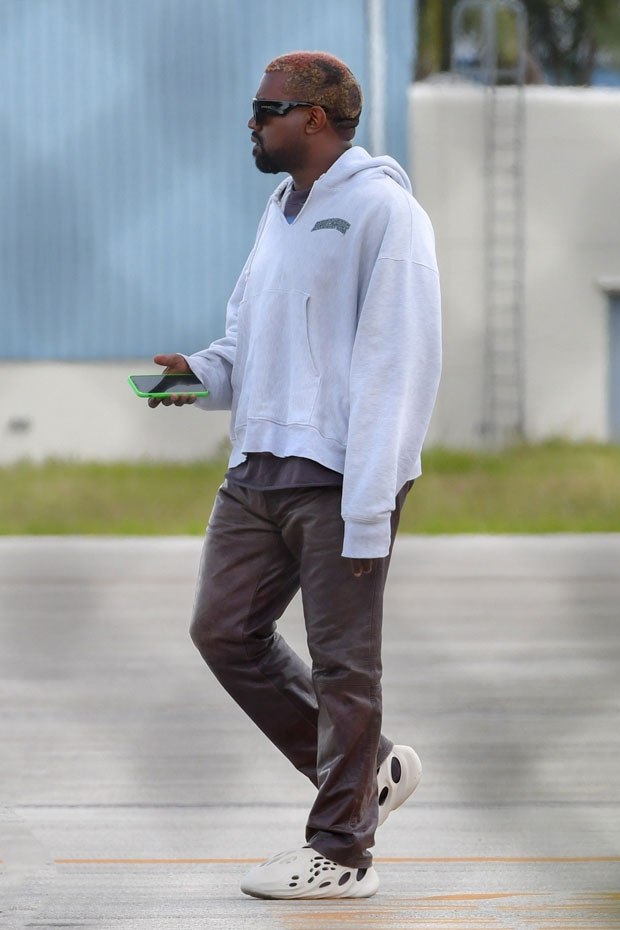 After spewing a shitstorm on Twitter, West took to the same platform to apologize to his wife. Here is what he wrote:
"I would like to apologize to my wife Kim for going public with something that was a private matter. I did not cover her like she has covered me. To Kim, I want to say I know I hurt you. Please forgive me… thank you for always being there for me."
This tweet came after insiders revealed that Kim Kardashian was a mess in her house and was reportedly calling Kanye every day who was persistently ignoring her calls. However, all is well since the couple is now back together and we can only hope there is no more drama.