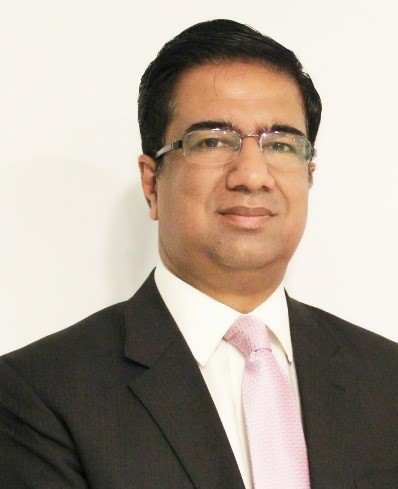 By Khalid Taimur Akram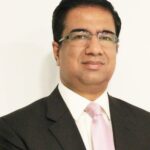 The basis of stability and prosperity of a state lies in strong and influential leadership and an accountable government apparatus that creates the conditions for improvement and wellbeing of its people. Having endured three decades of a committed and visionary ruler, His Excellency Nursultan Nazarbayev, Kazakhs elected a new leader H.E. Kassym Jomart Tokayev in June 2019, who was the former Prime Minister and Foreign Minister under the reign of Mr. Nazarbayev.
This power transition led the country into a new historical stage. President Tokayev, similar to his predecessor and mentor Mr. Nazarbayev, is a great leader with a clear vision for the future of Kazakhstan that aims at keeping the nation united and setting the country on the path of progress and development. President Tokayev has proved as a true leader in this regard and is committed to achieving these objectives at an accelerated pace.
President Tokayev has a rich and diverse experience in politics and diplomacy, having served as Chairman of Senate of the Parliament, Prime Minister, Foreign Minister, Vice President of the OSCE Parliamentary Assembly, Deputy Secretary-General of the United Nations, Director-General of the United Nations Office at Geneva, and Personal Representative of the Secretary-General of the United Nations at the Conference on Disarmament to name a few.
He has very efficiently managed to strengthen the country's international position by promoting bilateral ties with the leaders of key geopolitical centers and strategic partners of the country, making significant foreign visits to meet with various foreign leaders and heads of delegations, and have participated in different international forums and summits.
The former leader of Kazakhstan, Mr. Nazarbayev had rightly assessed and stated that "…I see my task now in facilitating the rise of a new generation of leaders who will continue the reforms that are underway in the country". President Tokayev possesses all the admirable qualities of integrity, honesty, and perseverance that a leader requires to lead and reform his country, and due to his tireless efforts, Kazakhstan has become a reputable state in the world.
Under the leadership of Mr. Tokayev, Kazakhstan has witnessed a successful year with many key developments in the socio-economic sector and implementation of various political as well as strategic reforms to ensure evolutionary development in the country and a constructive policy to benefit all segments of society. Real consumption growth was sustained with more focus on social spending and with government support to relieve the debt burden of low-income households. Moreover, the services sector in the country also performed well.
His first year in office has been marked by key structural reforms reflecting the maturity and stable political transition in the region's biggest nation state.
Different Opinions – One Nation
Effectively communicating with his people is one of the vital qualities of a leader. A true, visionary leader can win the hearts of the majority.  Mr. Tokayev is a great political leader who has developed the concept of a state "capable of hearing" its citizens through a framework of civil dialogue and freedom of opinion. He expressed this in his first presidential address and declared that our primary task is to implement the concept of a state capable of hearing, which quickly and efficiently responds to all constructive requests of citizens. His policies are directed to support public dialogue and effectively responding to the needs of people. Along with this liberalization, President Tokayev has successfully managed to keep discipline in the country. Another major development is that a department is formed under the government administration with a purpose to engage with the general public and address their concerns. Also, Different government officials have started to actively participate on social media platforms.
National Council of Public Trust
President Tokayev established Kazakhstan's National Council of Public Trust last year, as a forum for activists to voice their demands to make government more responsive to its people. The Council is entrusted with facilitating the reforms through interactions and discussions with the mass public, political parties, civil society, journalists, and business community. The objective of this productive initiative by the President is to guarantee the fundamental rights and freedom to the citizens of Kazakhstan, thereby allowing for debate and open engagement on issues and matters of concern. The National Council acts as an advisory body to the President and devise public policy recommendations after broad discussion with relevant representatives of the country. The members are organized in working groups to discuss issues and proposals and send recommendations to the President.
Principles of Political Pluralism
President Tokayev has made the cultivation of political pluralism one of the primary objectives of his reform agenda. He has laid a new vector for state development by promoting the values of pluralism and diversity of views. He has clearly defined this policy and stated that "We must cooperate with other political parties and movements that pursue a constructive policy for the benefit of society". This is a remarkable achievement by President Tokayev's administration that allows sending inquiries to the Government on various pressing issues and contributing to the development of a multi-party system, political competition, and pluralism of opinions in the country. Mr. Tokayev has time and again emphasized the need to increase the participation of political minorities in Kazakhstan's Parliament, as stated by him that Kazakhstan needs to understand the new social paradigm of alternative views and opinions. In past years, there were active citizens taking part in tackling a wide range of social and economic problems. We understood that alternative opinions and public debate do not lead to stagnation, but, on the contrary, are some of the main requirements for development,"
New Approach to National Ideology
In the post-socialist transformation of the Central Asian Republics, national ideology and harmony has been a core concern of the leaders of these states. The changing landscapes in the region have played an important role in modifying the social environment, as regards both the ideological management and the shifting patterns of society. The leaders of Kazakhstan have combined the Soviet legacy with practices of public representation of the national ideology in the country.  President Tokayev is credited for smooth political transition and national unity, preserving the national ideology and maintaining order in Kazakhstan, which reflects the brilliance of the country's political leadership and has succeeded in his endeavors.
Protecting Human Rights And Public Safety
President Tokayev has prioritized the safety of every citizen and established a strong mechanism of protecting human rights. He has introduced the reforms to severely punish criminals for crimes including all human rights violations. He has gained massive public support and their trust by giving foremost priority to justice and law in the country.
Combating the Covid-19 Pandemic
The whole world is grappling with the outbreak of pandemic which has affected Kazakhstan as well. Mr. Tokayev's efforts are commendable in fighting the pandemic with his effective policies and measures as he declared a state of emergency and complete quarantine soon after the virus hit the country.  As a result of his rational decision, the country is successful in combating the pandemic with minimal casualties and negative cases.  His administration has very efficiently controlled the situation and is capable to ensure socio-economic stability in the country.
President Tokayev's first year in power has proven to be extremely fortunate and advantageous for Kazakhstan. He has preserved the legacy of H.E. Nursultan Nazarbayev while reforming the country by his evolutionary model of progress. Today Kazakhstan is a prosperous country under the leadership of President Tokayev and is all set on a path of development in all sectors. He is a leader who is well aware of the true legacy of Kazakhstan and has a long-term vision for economic as well as social advancement of Kazakhstan at a global level.