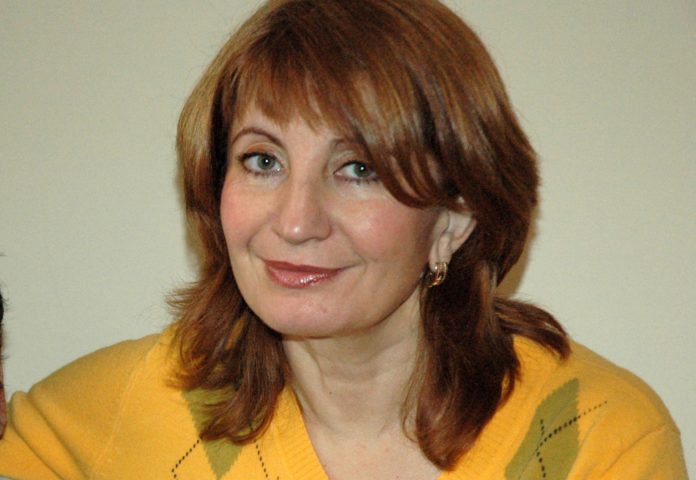 By Lesia Senyshyn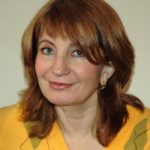 Every year the people of Pakistan observe February 5 as a day to reiterate their solidarity with the people of Indian Occupied Jammu and Kashmir (IOK) and demonstrate their support for the just struggle for the right of self -determination of people of Jammu and Kashmir (J&K) as well as pay homage to martyrs who have sacrificed their lives for freedom. This year, Kashmir Day is of special significance as it is being observed in the backdrop of Indian annexation of IOK.
On August 5, 2019, the Modi government revoked the special status granted to IOK and bifurcated it into two Union territories. Also, Article 35A which prevented non-residents   from buying property in IOK was abrogated.
Indian government imposed a blanket security clampdown and communication blockade of the entire IOK and rushed 10000 regular Indian Army troops to beef up the existing 700000 security personnel deployed in IOK   to tackle any backlash by the Kashmiri's.
Curfew was imposed in IOK and large scale arrests were made including mainstream Kashmiri political leadership. Even former chief Minister's M/s Farooq Abdullah, Omar Abdullah and Ms. Mehbooba Mufti who are known pro-Indians were not spared and remain under detention.
Indian security forces have been trying to crush an indigenous and peaceful freedom movement being waged by people of IOK for decades. A reign of terror has been unleashed as night raids, clashes with protestors and detentions on mere suspicion have become a routine. The Kashmiri media has been gagged and all hell is let loose if any Kashmiri raises the slogan of "Azadi. The entire IOK comprising eight million people has been effectively turned into a prison.
Pakistan has always maintained that Kashmir is an unfinished agenda of partition and is an internationally recognized dispute which should be resolved in accordance with United Nations Security Council (UNSC) resolutions and aspirations of the people of Kashmir. Pakistan is committed to extend moral and diplomatic support to the people of IOK in their just struggle for freedom.
"The (Kashmir) valley looked like Switzerland but felt like the Gaza Strip" Ms Pamela Constable, a veteran American journalist working with Washington Post and having years of reporting experience in South Asia, wrote recently in her recent dispatch.
The Concerned Citizens' Group (CCG) led by former Indian Union Minister Mr. Yashwant Sinha made two visits to IOK in September 2019 and November, 2019.In its report the CCG stated" One thing is clear, no one in IOK to be seems in favor of India "The report further notes that there is a deep sense of anger and betrayal against India among the youngsters. The revocation of Article 35A and the abrogation of the special provisions of Article 370 of the Indian Constitution has led to fears of demographic change in the Kashmir Valley and in the Muslim-dominated areas of Jammu. "We have lost our language (Urdu was the official language of the state), our state, our Constitution, our flag and our autonomy," one of the Kashmiri's summed it all up in these words, notes the report.
Pakistan's efforts to highlight Indian excesses, human right violations and arbitrariness in Jammu and Kashmir have started bearing fruit. As a result of its diplomatic efforts, China has so far summoned two meetings of UNSC to discuss the Kashmir issue in August 2019 and January 2020 respectively. Similarly, the International Media has bitterly criticized the Indian government for its human right violations. That the UNSC took up the Kashmir issue after a lapse of fifty years   is a testimony that J&K is an internationally recognized dispute and belies Indian claims that it is India's internal matter.
India's disguises its unjust and oppressive policies particularly in IOK by portraying itself as a democratic, non-violent country. This has been exposed by the International media which has seen through Indian high handedness and it's oppression of peaceful Kashmiri's by Indian security forces armed with arbitrary powers.
Despite using oppressive measures for the past seven decades Indian has not succeeded to break the will and courage of the people of Kashmir. Independent observers   no longer subscribe to Indian propaganda that terrorist are responsible for law and order situation.
India contends that    Kashmir is its integral part and an internal matter on the basis of an instrument of accession forcefully   secured    in October 1947   from the Dogra Raja Hari SIngh.
India refuses to accept that Kashmir is a political problem and its latest moves are an attempt to bring about a demographic change in IOK and turn the majority into a minority.
Pakistan cannot remain a silent spectator to the worsening situation   in Kashmir and the plight of Kashmiris. It   expects the United Nations and the International Community to put pressure on India   to stop human right violations and refrain it from bringing about any demographic changes in Kashmir in order to   create a conducive environment for holding talks with Pakistan to determine its future by holding plebiscite in Jammu and Kashmir in accordance with UNSC resolutions.
Lesia Senyshyn is an Independent Ukrainian Commentator having deep interest in South Asia and Central Asia