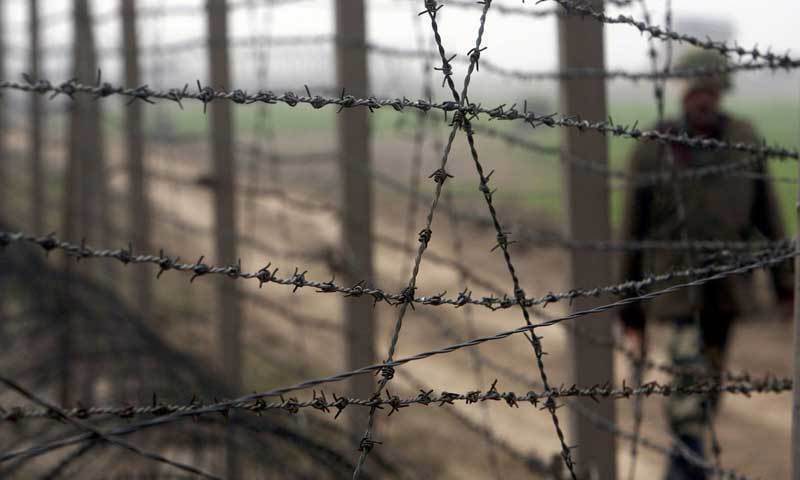 Islamabad, Pakistan: Over 800 peace-mongers belonging to different strata of Indian and Pakistani societies have stood against warmongers who always wish to purge peace and future of over 1.2 billion population through their systemic and well-designed campaign to install war over already crippled economies of sub-continent.

Through an online Resolution, peace-mongers have condemn all forms of violence regardless of its objectives.
Deeply concerned at the current rise in animosity and antagonism between India and Pakistan, signatories of resolution urge both governments and their security establishments to take all steps possible towards improving relations.
Resolution states:
We note that whenever it seems that relations might improve, some form of disruption takes place ranging from jingoistic statements to militant attacks. The traditional response to such disruptions only strengthens those who want continued tensions between our two countries.
We move this resolution towards a peaceful subcontinent and make the following demands to the governments of India and Pakistan, urging them to:
Develop an institutionalised framework to ensure that continuous and uninterrupted talks between India and Pakistan take place regularly no matter what. Make dialogue uninterrupted and uninterruptible.
Ensure that political leaders, diplomats and civil servants from both countries conduct talks on the sidelines of all international and multilateral forums.
Recognise that the Kashmir dispute above all concerns the lives and aspirations of the Kashmiri people, and work to resolve it through uninterrupted dialogue between all parties concerned.
Implement the 2003 ceasefire agreement between India and Pakistan.
Renounce all forms of proxy wars, state-sponsored terrorism, human rights violations, cross-border terrorism, and subversive activities against each other, including through non-state actors or support of separatist movements in each other's state.
Support and encourage all forms of people-to-people contact, and remove visa restrictions and discrimination faced by citizens of both countries. This must be further taken forward to allow visa-free travel between India and Pakistan.
Increase trade and economic linkages and cultural exchanges between India and Pakistan.
Further, we pledge to uphold the principles of impartial reporting and urge media houses on either side to prevent the growing militarisation of debate. We must act responsibly and stop broadcasting hate speech and creating public hysteria aimed at the other country and/or vulnerable communities.
Endorsed – names sorted in alphabetical order below.
Name, designation
A. H. Nayyar, physicist, educationist, Lahore
Aabida Ali, activist, Karachi
Aakash Chandran, Assistant Editor, Lighthouse Project
Aamer Raza, Assistant Professor, Department of Political Science, University of Peshawar
Aashima Subberwal, Pakistan India Peoples' Forum for Peace and Democracy (PIPFPD), New Delhi
Aasiya Ishaq, Pak Sarzameen Party, Karachi
Aasha Mehreen Amin, Deputy Editor, Editorial and Op-Ed, The Daily Star, Bangladesh
Aastha Dua, lawyer, New Delhi
Abbas Dadla, social worker and teacher, Mumbai
Col Abdul Rasul Khan, India-Pakistan Soldiers' Initiative for Peace India Chapter
Abdur Rauf, Coordinator of Aaghaz-e-Dosti, Peshawar
Abha Bhaiya, activist, Himachal Pradesh
Abhay Ramchand Shaha, Baramati, Maharashtra-Architect and National Secretary, Servas International Peace Organisation
Abhishek Thakore, Co-founder, The Blue Ribbon Movement, Mumbai, and South Asian Youth Conference Series
Abhyudaya Shishodia, student, National Law University, Jodhpur
Achal Arora, insurance professional, Meerut
Achin Vanaik, retd. Professor of International Relations, University of Delhi
Adil Jussawala, poet, Mumbai
Adil Najam, Dean, Frederick S. Pardee School of Global Studies, Boston University
Adnan Gabol, actor, Karachi
Advait Gupt, media maker, Partner at Supari Studios, Mumbai
Afia Salam, freelance journalist, Karachi
Afia Sheherbano, Women's Action Forum, Karachi
Afrasiab Khattak, ex-Senator Awami National Party, Islamabad
Afsan Chowdhury, journalist and academic, Bangladesh
Agha Iqrar Haroon, Chief Editor, Dispatch News Desk News agency, Islamabad
Ahmad Quraishi, TV anchor, Islamabad
Ahmad Rafay Alam, environmental lawyer, Lahore
Aisha Gazdar, filmmaker, Karachi
Ajay Row, LitmusWorld, Mumbai
Ajoy Ashirwad Mahaprashasta, Deputy Editor, The Wire
Akeela Naz, President, Peasants Women Society, Khanewal
Akshat Singhal, Co-founder, The Blue Ribbon Movement, Mumbai
Ahsan Jamil, Managing Director, Abraaj Healthcare Fund, Pakistan
Alefia T. Hussain, journalist, The News on Sunday, Lahore
Ali Mehdi Zaidi, freelance artist and healer, Lahore/London
Ali Arqam, journalist, Karachi
Ali Raza Abidi, parliamentarian, Karachi
Aliya Harir, student at National Defence University, Islamabad
Alka Subramanian, San Diego
Aman Alam, software engineer, Bangalore
Amandeep Sandhu, writer, Punjab, South Asia
Amar Sindhu, Women's Action Forum, Hyderabad
Amardeep Singh, author, Singapore
Amarpali Singh, poet, Chandigarh
Ameya Kilara, Leadership Fellow, Center for Public Leadership, John F. Kennedy School of Government, Harvard University
Amir Haider, social activist, Gilgit
Amirtharaj Stephen, photographer, Photographers for Environment and Peace, Chennai
Amit Jagda, image consultant, Mumbai
Amit Mehra, photographer, New Delhi
Amita Gupta, textile designer, New Delhi
Amit Sengupta, journalist, New Delhi
Amitabh Akash Nag, service, poet, Kolkata
Amjad Sohail, researcher, Karachi
Amlan Dutta, wildlife biologist, Bhubaneswar
Ammad Khaliq, Associate Executive Producer, Dawn News, Islamabad
Ammu Joseph, independent journalist and author, Bangalore, India
Amna Mawaz Khan, dancer and political activist, Islamabad
Amrita Chachhi, author, professor, Institute of Social Studies, The Hague, The Netherlands
Anaar Desai-Stephens, instructor, ethnomusicology and media, Cornell University
Anand Chakravarti, academician, Delhi
Ana Kandwal, writer and activist, New Delhi
Anahite Contractor, poet, art critic and curator, Mumbai
Anam Zakaria, author, development professional and educationist
Anand Patwardhan, filmmaker, Mumbai
Ms Anasuya, Rishi Valley School, Madanapalle, Chitrapat, AP
Aneesh Pradhan, artist, India
Anil Chamadia, writer, journalist, New Delhi
Indian Air Force Sqn. Ldr. Anil Sehgal, Mumbai
Anila Quayyum Agha, visual artist, Lahore/USA
Anila Younis, activist, Quetta
Anis Haroon, activist, Pakistan
Anish Mishra, independent analyst and researcher on South Asia, Singapore
Anita Dixit, social researcher, Kolkata
Anita Ghai, School of Human Studies, Ambedkar University, Delhi
Anita Katyal, journalist, India
Anjali Monteiro, Professor, School of Media and Cultural Studies, Tata Institute of Social Sciences, Mumbai
India Anjali Purohit, poet, artist, Mumbai
Anju Khemani, disability consultant, Hyderabad, India
Anju Makhija, poet and writer, Mumbai
Annie Raja, General Secretary National Federation of Indian Women, New Delhi
Ansar Fayyazuddin, physicist, Brooklyn, NY, USA
Anton Babu, entrepreneur, Trivandrum
Anuradha Bhasin, journalist, Co-chair, Pakistan India People's Forum for Peace and Democracy (PIPFPD), Jammu
Anuradha Marwah, author and academic, New Delhi
Anwer Hussain Jafri, theatre writer, director, activist, Karachi
Arbab Taimoor Khan, rights activist/writer, Quetta
Archana Hande, artist, Mumbai
Arfa Khanum Sherwani, broadcast journalist, New Delhi
Arfana Mallah, Women's Action Forum, Hyderabad, Pakistan
Arieb Azhar, singer/musician, Islamabad
Arshad Haroon, Pakhtunkhwa Civil Society Network, Peshawar
Arshad Rizvi, activist, Rawalpindi
Arshiya Lokhandwala, art curator, Mumbai
Aruna Roy, social activist, Mazdoor Kisan Shakti Sangathan, Rajasthan
Arundhati Dhuru, social activist, National Alliance of People's Movements, India
Arundhati Ghosh, arts facilitator, Bangalore
Asad Mumtaz Rid, journalist, activist, Karachi
Asad Sayeed, economist, Karachi
Asad Zaidi, publisher and writer, New Delhi.
Asha Hans, Pakistan India People's Forum for Peace and Democracy (PIPFPD), India
Ashok Chowdhury, All-India Union of Forest Working People, Delhi
Ashraf Jehangir Qazi, former Pakistan ambassador to the US, India and China; and head of UN missions in Iraq and Sudan
Ashwani Kumar, poet, professor at TISS, Mumbai
Asiem Sanyal, marine biologist, Nagpur
Asif Mahar, educationist, writer, Karachi
Asiya Shervani, diversity and inclusion consultant, Hyderabad, India
Aslam Khwaja, writer, Karachi
Asma Jahangir, Chairperson Emeritus, HRCP & Advocate, Supreme Court of Pakistan
Asma Shirazi, senior anchor/editor current affairs, Aaj News
Asmat Jogezai, polio worker/activist, Quetta
Atia Anwar Zoon, Assistant Professor, Federal Urdu University, Islamabad
Atif Hayat, activist, Tehrik-e-Niswan, Karachi
Atiqa Shahid, gender rights activist, Lahore
Atiya Hassan, lecturer, Saint Lawrence Govt Degree College, Karachi
Navy Cdr Atul Bharadwaj, strategic affairs analyst, historian, India
Atul Gurtu, scientist, Mumbai
Awais Ramzan Baloch, artist, Nosach Films Academy, Karachi
Ayesha Jalal, Mary Richardson Professor of History/Director, Center for South Asian and Indian Ocean Studies, Tufts University
Ayesha Siddiqa, research associate SOAS, University of London
Ayesham Sitara, student
Azher Ali Hullio, auditor, activist, Larkana
M. Kutty, Secretary General, Pakistan Peace Coalition (PPC)
R.P. Bhaskar, journalist, Chennai
Babar Ayaz, journalist and author, Karachi
Babar Kamario, student, Madeji, Sindh
Bachhi Karkaria, journalist, author, Mumbai
Baela Raza Jamil, Founder and CEO, Idara-e-Taleem-o-Aagahi, Pakistan
Baiju Parthan, artist, Mumbai
Balraj Khanna, author, London, UK
Barnali Ray Shukla, filmmaker, Mumbai
Baruna Bhattacharya, writer, Kolkata
Banoo Batliboi, book artist, Mumbai
Bebagar Azeem, peace activist, Turbat
Beena Sarwar, journalist, teacher, editor Aman ki Asha, Cambridge MA / Karachi
Bilquis Rehman, social development professional, Karachi
Bina Sarkar Ellias, poet, editor and publisher, International Gallerie, Mumbai
Binu Mathew, Editor, org, Kerala
Bratati Bal, concerned citizen, Mumbai
Brian McMahon, retired master mariner, ex-merchant navy, Kolkata
Bushra Gohar, former MP, MNA, Awami National Party, Pakistan
Bushra Qadim Hyder, Executive Director, Qadims Lumiere School, Peshawar
Celina John, filmmaker, Mumbai
Chaudhry Latif Akbar, President Peoples Party, Azad Jammu and Kashmir
Charanya R, artist, Bengaluru
Chintan Girish Modi, peace educator, writer and researcher, Mumbai
Christophe Jaffrelot, research scholar, Paris
Cynthia Stephen, independent media person and researcher; Founder, TEDS Trust, Bangalore
Darryl D'Monte, environmentalist journalist, Mumbai
David Alesworth, artist, educator, Bristol/Lahore
David Barsamian, Director, Alternative Radio, Boulder, CO
Deep Kanakia, sustainability crusader, Mumbai
Deepak Kathuria, Association of Peoples of Asia
Deepak Nahar, Past National President, JCI India
Deepesh C, Assistant Professor, Chennai
Devang Shah, international law and diplomacy student, Vadodara, Gujarat
Devashish Makhija, filmmaker, poet, artist, author, Mumbai
Devika Mittal, research student and convener (India) Aaghaz-e-Dosti, Delhi
Dhruva Narayan, Managing Editor, Daanish Books, Delhi
Diep Saeeda, peace activist, Lahore
Dileep Rao, anti-war citizen, New Delhi
Dilip D'Souza, writer, Bombay
Dilrukshi Handunnetti, journalist and lawyer, Sri Lanka
Dolly Thakore, actor, Mumbai
Dunu Roy, Senior Fellow at the Centre for Public Affairs and Critical Theory, Shiv Nadar University
Ellia Khan, Officiating Director, PeaceNiche | T2F, Karachi
Elsa D'Silva, Founder and CEO, Red Dot Foundation, Mumbai
Ershad Mahmud, Executive Director, Center for Peace, Development and Reforms, Rawalakot
Ezabir Ali, women's rights activist, Srinagar
Fahim Siddiqui, technology entrepreneur, Boston
Fahmida Riaz, poet, Karachi
Faiza Ahmed, artist, Karachi
Faiza Butt, artist, London
Faiza Hayat, student, Karachi
Faizan Lakhani, journalist, Karachi
Fakhar-e-Abbas, law student/activist, Mehrabpur, Sindh
Farooq Shah, Managing Editor, Kashmir Observer
Farida Batool, Head of Visual Arts National College of Arts, Lahore
Fauzia Shahid, content editor PTV, Islamabad
Faredoon Bhujwala, freelance corporate trainer, British Council and various other corporates, Mumbai
Fareeda Tahir, Program Officer, SPO, Karachi
Farhana Kanwal, development professional, Chitral/Islamabad
Farida Nekzad, journalist; president, South Asian Women in Media (SAWM), Kabul
Farieha Aziz, journalist, Karachi
Farooq Tariq, Spokesperson, Awami Workers Party
Faseeh Bari Khan, writer, Lahore
Fasih Ehsan, artist , project manager, New York
Fatima Mehta, ceramic artist, Mumbai
Fauzia Ansari, teacher, mother of Indian prisoner in Pakistan Hamid Ansari, Mumbai
Fazal Khan, teacher, activist, Loralai, Balochistan
Fazil Jamili, journalist, Karachi
Feroza Batool, PhD Scholar Gender Studies, Lahore
Fida Hussain, teacher, activist, Pano Aqil, Sukkur
Fozia Yasmin, singer, Lahore
Furhan Hussain, researcher and trainer, Islamabad
Sundarrajan, environmental activist, Chennai
Gauhar Raza, scientist, poet, filmmaker, Delhi
Gautam Babbar, international civil servant, UN, Vienna
Geeta Seshu, journalist, India
Geetha Durairajan, Professor, English and Foreign Languages University, Hyderabad, India
Girish Karnad, playwright/filmmaker/actor, Bangalore
Gita Sahgal, Centre for Secular Space, London
Githa Hariharan, Writer, Delhi
Gul Panah, rights activist, Karachi
Gulan Kripalani, Transformational Leadership Facilitator, Kolkata
Gulzar, poet, lyricist and filmmaker, Mumbai
Gurmehar Kaur, student, Lady Shri Ram College for Women, Delhi
Dr Gurveen Kaur, educator, Secretary, Centre for Learning, Secunderabad, India
Hameed-ul-Mehdi, Team Leader, Community Development and Entrepreneurship Foundation, Quetta
Hamid Mir, journalist, Pakistan
Hamida Amanat, social worker, New Jersey, USA
Hani Baloch, activist, Karachi
Col Harbhajan Singh, India-Pakistan Soldiers' Initiative for Peace India Chapter
Harnidh Kaur, policy professional and poet, Mumbai
Haroon Baloch, activist, Islamabad
Haris Kidwai, Pakistan India Peoples' Forum for Peace and Democracy, New Delhi
Harris Khalique, poet and essayist, Islamabad
Harris Khan, actor, Karachi
Harsh Desai, Campus Head, Thadomal Shahani Centre for Media and Communication, Mumbai
Harsh Kapoor, South Asia Citizen's Web (net)
Harsh Mander, writer, human rights and peace worker, Delhi
Harsh Narayan, filmmaker and activist, Delhi
Harshad Marathe, illustrator, India
Hasil Bizenjo, President National Party (NP), Balochistan
Hassan Fazal, student, Panjgoor
Hema Badhwar Mehra, writer, editor, activist, India
Hemant Divate, poet, Mumbai
Hilda Saeed, activist, member, Women's Action Forum and Shirkat Gah
Himali Dixit, anthropologist, Kathmandu, Nepal
Hoori Noorani, activist, publisher, Karachi
Humair Ali Usto, geologist, Karachi
Ibrahim Malick, technology entrepreneur; former founder-editor South Asia Media Association, New York
Ihsan Ahmed, auditor, Karachi
Bishop Dr. Ijaz Inayat Masih, Karachi
Dr Ilina Sen, academician, writer and peace activist, Mumbai
Ilma Iqbal, law student and team member, Aaghaz-e-Dosti
Imran Aziz, businessman, Rawalpindi
Imran Zahid, actor, Delhi
Imtiaz Ali, Deputy Speaker, Provincial Youth Assembly, Khyber Pakhtunkhwa
Inder Salim, artist, New Delhi
Inderjeet Parmar, professor of international politics, University of London
Indira Bodani, Founder, The Gateway School of Mumbai
Indra Munshi, sociologist, Mumbai
Ira Anjali Anwar, writer and poet, Delhi
Irfan Almani, social activist, Karachi
Irfan Aslam, journalist, Lahore
Irfan Engineer, Director, Centre for Study of Society and Secularism, Mumbai, India
Irfan Husain, columnist, Dawn, Pakistan
Irfan Mufti, human rights and peace activist
Irshu Bangash, filmmaker and media activist, Peshawar
Ishaan Jajodia, Founder, The Mumbai Art Collective & Student, Dartmouth College
Ishtiaq Ahmed, author, Professor Emeritus, Stockholm University
Iqbal Alavi, Secretary, Tareekh Foundation
Iqbal Latif, entrepreneur, Sukkur/Paris
Jamal Shah, artist, filmmaker, culture activist; currently DG, Pakistan National Council of Arts, Islamabad
Jamuna Rangachari, writer and website in-charge, Life Positive magazine, Delhi
Janhavi Acharekar, author, Mumbai
Jasbir Jain, independent intellectual/professor emeritus/writer, Jaipur
Jatin Desai, journalist, Mumbai
Jayaprakash Satyamurthy, writer and musician, Bangalore
Jayshree Murali, educator, VIDYA India, Mumbai
Jean Dreze, economist, Ranchi, India
Jayshree Shukla, concerned citizen, Delhi
Jehangir Jani, artist, Mumbai
Jerusha D'sa, educational freelancer, Mumbai
Dr Jesrani Birma, doctor, activist, Karachi
Jhansi Papudesi, freelance journalist, humanist, Bangalore
Jharna Bannerji, writer, Pune
Indian Navy Capt Joginder Singh, Jeolikote, Uttaranchal
John Dayal, writer and activist, New Delhi
John Kurrien, educator, Pune
Jyoti Malhotra, journalist, New Delhi
Jyoti Punwani, journalist, Mumbai
N. Panikkar, historian, Trivandrum
K.P. Jayasankar, Professor of Media and Cultural Studies, Mumbai
Satchidanandan, writer, Kerala
Kabeer Khurana, filmmaker, Mumbai
Kalpana Sharma, independent journalist, Mumbai
Kamal Chenoy, professor JNU, New Delhi
Kamala Visweswaran, anthropologist, San Diego
Kamayani Bali Mahabal, feminist and human rights activist, Mumbai, India
Kami Chouhdry, trans rights activist, Executive Director Subrang Society, Karachi
Kami Kidwai, management consultant, London
Kamila Hyat, columnist, former newspaper editor, Lahore
Kamla Bhasin, social activist, India
Kanak Mani Dixit, journalist and writer, Nepal
Kanwal Toor, entrepreneur and social activist, London/ Mumbai
Air Vice Marshal Kapil Kak, analyst, commentator on strategic and security issues
Karamat Ali, Executive Director PILER, Secretary National Labour Council and Founding member PIPFPD, Karachi
Kavita Krishnan, Secretary, All India Progressive Women's Association
Kavita Nandini Ramdas, independent consultant, Brooklyn, New York
Kavita Srivastava, human rights worker, People's Union for Civil Liberties
Kedar Maddula, Wunderhaus Artists' Getaway & Homestay, Pondicherry
Kejal Savla, Program Lead at Community Connect Fellowship, The Blue Ribbon Movement, India
Kenneth Joe Cleetus, Program Officer, Regional Centre of Expertise, Trivandrum
Keshav Sharma, B.S. PPE Candidate, Northeastern University
Khadija Mashood Mian, student, Lahore
Khushal Khan, ex-Central President National Youth Organisation (NYO) of the ANP, Islamabad
Kim Jurgensen, communications manager, South Africa
Kirtana Kumar, actor/director, Infinite Souls Farm & Artists Retreat, Bangalore
Kirthi Jayakumar, Founder, Red Elephant Foundation, Chennai
Kishwar Naheed, poet, Islamabad
Kokab Kaleem, housewife, Rabwah
Konchadi Vasanth Pai, retd company executive, Bengaluru
Krishna Menon, Professor, Gender Studies, Ambedkar University, Delhi
Kubra, women's rights activist, Quetta
Kuldeep Kumar, columnist and commentator, Delhi
Admiral L. Ramdas, former Chief of Naval Staff and Magsaysay Awardee for Peace, India
Lalita Ramdas, peace activist, Pakistan India People's Forum for Peace and Democracy (PIPFPD), Alibag, India
Laraib Abid, Founder, Mashal, Lahore
Laxmi Murthy, Consulting Editor, Himal Southasian, Bangalore
Leena Dabiru, legal and development consultant, Delhi
Leena Kejriwal, photographer, artist, activist, Kolkata
Lisa Pingle, gallerist, Pune
G Devasahayam, former IAS, writer, author and public activist, Chennai
Vice Admiral Madanjit Singh, former Flag Officer Commanding, Western Naval Command, Indian Navy, Mumbai
Madhulika Narasimhan, research and communications professional and core member Aaghaz-e-Dosti
Maham Ali, freelance consultant, Islamabad
Mahesh Bhatt, film producer, India
Mahrosh Hussain, student, Forman Christian College University, Lahore
Malik Siraj Akbar, Editor-in-Chief The Baloch Hal, Washington D.C.
Dr Mallika Ramdas, educator, New York
Manan Kashyap, photographer and writer, India
Mani Shankar Aiyar, peace activist, writer, former parliamentarian, Delhi
Manisha Gera Baswani, artist, photographer, Gurgaon
Manisha Gupte, PIPFPD, Pune
Manjri Sewak, consultant, WISCOMP (Women in Security, Conflict Management and Peace), Foundation for Universal Responsibility of HH The Dalai Lama, New Delhi
Mannika Chopra, journalist
Manoj Mitta, journalist, author, Delhi
Mansi Sharma, activist, Delhi
Manzur Ejaz, journalist and punjab scholar, Fairfax, VA, USA
Maria Harir, banking professional, Islamabad
Maria Memon, journalist, Karachi
Maria Patel, advertising and media professional, Pakistan
Maria Bastos, Doctoral Researcher, University of Westminster, UK
Marion Dry, Director of the ClassACT HR 73 Benazir Bhutto Leadership Program, Boston, MA
Mariyam Urooj, theatre artist, Karachi
Marvi Sirmed, journalist, Daily Times, Islamabad
Marwah Maqbool Malik, development practitioner, Research Assistant, University of Illinois Urbana-Champaign
Maroof Syed, Harvard John F. Kennedy School of Government (HKS)
Marzia Hassan, social worker, psychotherapist, author, Toronto/Karachi
Masood Khan, heritage professional, architect and planner
Matthew Mattam, YouthAid Foundation, Pune
Maya Mirchandani, journalist, India
Mayank Bhatt, novelist, Toronto
Mazhar Arif, journalist, activist, Islamabad
Mazher Hussain, Executive Director, COVA,  India
Meena Menon, journalist, Mumbai
Meenakshi Chhabra, peace educator, Lesley University
Meenakshi Chakraverti, writer, San Diego
Meera Kumar, educationist, Nagercoil, Tamil Nadu
Meher Marfatia, author, Mumbai
Mehmal Sarfraz, journalist, Lahore
Mekaal Hasan, musician, Lahore
Mekhala Krishnamurthy, academic, anthropologist, New Delhi, India
Melanie P. Kumar, independent writer, Bangalore
Merry Barua, Director, Action for Autism, New Delhi
Mihir Vatsa, poet and heritage archivist, Hazaribagh, Jharkhand, India
Milind Champanerkar, writer, Pune
Minahil Mehdi, teacher, minority rights activist, Founder of HumAahang, Lahore
Mira Hashmi, actor, film critic,  educator, Lahore
Miriam Chandy Menacherry, filmmaker, Mumbai
Mithu Sen, artist, New Delhi
Mitu Varma, Director, Film Southasia
Mohd Afroj, research scholar, Jamia Millia Islamia, New Delhi
Mohammad Ali Shah, activist, Pakistan Fisherfolk Forum, Karachi
Mohammad Jibran Nasir, Never Forget Pakistan, lawyer
Mohammad Shoaib, Aariz Media
Mohammad Tahseen, ED, South Asia Partnership Pakistan & Convenor, Pakistan Civil Society Forum
Dr Mohammad Taqi, academic, physician, Peshawar/Florida
Mohammad Zakiuddin Mahdi, research scholar, Uttarakhand Technical University
Mohini Giri, chairperson, War Widows Association, New Delhi
Mohsin Hamid, writer
Mona Kazim Shah, founder, Project Pakistan, journalist and human rights activist, Dallas
Moniza Inam, journalist, Executive Director, WAF, Karachi
Monojit Lahiri, writer, Kolkata
Motika Anand, Chicago
Dr Mubarak Ali, historian, Lahore
Mubashir Zaidi, journalist, Dawn News, Karachi
Muhammad Al-Helal, M.Phil Researcher on Sub-Regional Cooperation in South Asia under the Department of International Relations, University of Dhaka
Muhammed Anwaar uddin, actor, Karachi
Muhammad Haris Sodher, student/activist, Tando Allahyar, Sindh
Muhammad Naeem Salim, student, Quetta
Muhammad Saheto, banker, activist, Larkana
Muhammad Salman Khan, blogger/social worker, Karachi
Mukesh Arora, financial consultant, Meerut
Munizae Jahangir, Aaj TV anchor and executive producer, Pakistan
Murad Futehally, industrialist, Alibaug
Mushtaq Ul Haq Ahmad Sikander, Coordinator, Swarajpeeth Trust (Kashmir Chapter) & Founding Trustee, Inspire Me Foundation
D. Pancholi, General Secretary, Citizens For Democracy, India
Jayaram, independent journalist, Bangalore
N. N. Bhatia, writer/author/involved in welfare of war widows and repatriation of Indian/Pakistani POWs from Noida, India. "Let peace & cordial relations prevail in Indus-Ganges civilisation!"
N Madhusudan, theatre activist, Hyderabad, India
Nadeem Anthony, activist, Lahore
Nadeem Khalid, activist, businessman, Karachi
Nadhra Shahbaz Khan, Assistant Professor (Art History), Lahore University of Management Sciences, Lahore
Lt Col (retd) Nadir Ali, Punjabi writer, Lahore
Nadra Huma Quraishi, Manager Professional Development, educationist, Karachi
Naeema Masood, housewife, Dhirkot, Azad Jammu Kashmir
Najam Sethi, Editor, The Friday Times, Lahore
Najiba Ayubi, journalist, Killid Group, Afghanistan
Nalini Taneja, academician, Delhi
Nancy Adajania, art curator, Mumbai
Nandita Das, actor and filmmaker, Mumbai
Nandita Narain, President, Federation of Central Universities Teachers Associations, New Delhi
Nandu Kamath, General Manager, Gallerie Publishers, Mumbai
Commander Narender Chandola, Engineer and Management Professional from IIT Delhi & IIM Indore, Ex defence officer/Joint Director, Ministry of Defence, Greater Noida (UP), India
Naseer Memon, activist, Islamabad
Naseeruddin Shah, actor, Mumbai
Nasim Zehra, journalist, teacher, TV anchor, Islamabad
Nasima Karim, Co-founder and Focal Point Central Asia at Here We Are, Kyrgyz Republic
Professor Nasreen, Karachi University professor, General History Dept, Karachi
Natasha Javed, Partnership Officer, Global Partnership to End Violence Against Children, New York/Lahore
Naved Aslam, actor, Mumbai
Dr Naveed Baloch, pharmacist, activist, Khuzdar
Navjot Altaf, artist, Mumbai
Nayantara Sahgal, writer, India
Neelima Sharma, Nishant Natya March and activist, Delhi
Neena Gopal, Resident Editor, Deccan Chronicle, Bangalore
Nidhi Iyer, freelance photographer, writer, Kolkata
Nidhi Razdan, journalist, India
Nighat Dad, lawyer and activist, Lahore
Nighat Said Khan, Women's Action Forum Lahore, Founder Member PIFPD
Niharika Awasthi, development communication professional, BBC Media Action, Delhi
Niilofur Farrukh, independent art critic/curator, Karachi
Niketan, software professional, Mumbai
Nileshwar Narayan, student, Patna, India
Nilofar Afridi Qazi, public policy specialist and film maker, Islamabad
Nilova Roychaudhury, journalist, New Delhi
Nitya Jacob, author, New Delhi
Nityanand Jayaraman, writer, social activist, Chennai
Nivedita Jha, freelance journalist, India
Nirupama Subramanian, journalist
Noam Chomsky, institute professor (retired), MIT, Cambridge, MA
Noman Quadri, lawyer, accountant, activist, Karachi
Noorjehan Bilgrami, artist, Karachi
Nuzhat Shirin, law student, member WAF, Karachi
Omang Agarwal, Asia Coordinator, Commonwealth Youth Peace Ambassadors Network, Delhi
Omar Abdullah, Working President, J&K National Conference
Omar Ali MD, associate professor, Medical College of Wisconsin, Milwaukee, Wisconsin
Ovais Sultan Khan, social activist, Delhi
Pamela Philipose, Public Editor, The Wire, New Delhi
Parag Shah, Communications Coordinator, Asia Plateau, Panchgani
Pari Khan, counsellor, London
Parshu Narayanan, advertising professional, Gurgaon
Partha Banerjee, human rights activist, educator, and writer, Kolkatta/New York
Pawan Bali, journalist and filmmaker,
Dr Pervez Hoodhboy, physicist and teacher, Islamabad
Pervez Majeed, journalist, Srinagar, Kashmir
Pervin Sanghvi, development communications consultant, Mumbai
Poorvi Parekh, classical vocalist, Mumbai
Prabhat Patnaik, Professor Emeritus, JNU, New Delhi
Prabodh Parekh, poet, educator, Mumbai
Pramilla Malick, environmental activist, New York
Praveen Singh, convener for Milne Do and Students Right to Accommodation, Delhi
Preeti Krishnamurthy, development professional, Mumbai
Prem Shankar Jha, journalist, columnist, India
Prerna Gupta, student, Mumbai
Priya Sarukkai, poet, Pune
Priyanca Vaishnav, Lead, Content and Communications, IES Entrepreneurship Foundation
Qandeel Fatima, banker, Lahore
Qurat Mirza, Chief Project Coordinator, SPO, Member WAF, Karachi
Qurat-ul Ain, Lee Kuan Yew Fellow, Harvard Kennedy School of Government
Sriram, corporate consultant, Bangalore
Commander R.V. Singh, retired Indian Navy official, Delhi
Rabbi Shergill, singer, lyricist, New Delhi
Rabeea Arif, Head of Graphic Design, University of Karachi
Rachana Johri, Professor, Ambedkar University, Delhi
Radha Bheel, ED, Radha org, and Chairperson, Dalit Sujag Tahreek, Mirpurkhas
Radhi Parekh, Founder Director, ARTISANS' Gallery, Mumbai
Radhika Nair, student intern, Noida
Rafia Gulani, activist, Shahdadpur
Rafeeq Ellias, photographer and filmmaker, Mumbai
Ragini Tharoor Srinivasan, Asst. Professor of English, University of Nevada, Reno
Raheel Khursheed, Head of News Partnerships, South Asia & South East Asia at Twitter
Raheem ul Haq, Senior Research Fellow at Centre for Governance and Public Policy, Forman Christian College, Lahore
Rahul Baswani, educator, Gurgaon
Rahul Reddy, student, geopolitical analyst, technologist, humanist
Rahul Roy, filmmaker, Gurgaon
Rahul Sahay, advocate, formerly with Centre for Dialogue and Reconciliation, Delhi
Raj Aaryan, poet/writer, New Delhi
Raja Masood Akhtar, teacher, Dhirkot, Azad Jammu Kashmir
Rajdeep sardesai, Consulting Editor, India Today
Rajinder Arora, designer, New Delhi
Rajmohan Gandhi, writer, India
Rajni Bakshi, journalist and author, Mumbai
Rajni Bhagat, counsellor, Gurgaon
Rakesh Sharma, filmmaker, Mumbai
Raksha Kumar, multimedia journalist, Bangalore
Ram Mohan Rai, advocate and peace activist
Ram Puniyani, Center for Study of Society and Secularism, Mumbai
Ramanjit Singh, IT professional, Bangalore
Ramesh Oza, journalist, Mumbai
Ramesh Yadav, activist, Amritsar
Raminder Jit Singh, Founder and Director 'THE – SARA', Jammu
Ramnik Mohan, Associate Professor (retd), social activist, Haryana
Rani Wahidi, documentary journalist, Quetta
Ranjit Kumar, journalist, Punjab Kesari group, New Delhi
Brig (retd) Rao Abid Hamid, Pakistan India Forum For Peace and Democracy (PIPFPD), founder member India Pakistan Soldiers Peace Initiative (IPSI) launched under blessings of Nirmala Deshpande, Lahore
Rashid Mehmood, singer, activist, Karachi
Rashida Dohad, Executive Director, Omar Asghar Khan Foundation, Islamabad
Ratna Pathak Shah, actress, Mumbai
Ravi Das Ranwa, activist, Karachi
Ravi Kiran Jain, President PUCL, India
Ravi Nair, South Asia Human Rights Documentation Centre, India
Ravi Nitesh, peace activist, Founder, Aaghaz-e-Dosti
Raza Ali Abidi, activist, Muzaffarabad
Raza Khan, peace activist, Lahore
Raza Habib Raja, PhD student, Syracuse University, USA
Raza Rumi, Editor Daily Times, Cornell University faculty
Raza Syed, journalist, Awaaz multimedia Group
Reema Amin, educationist and peacenik, Lahore
Rekha Rodwittiya, artist, Baroda
Resham Sitara, student, Sialkot
Revathi Siva Kumar, writer and journalist, Bangalore
Rimsha Siddiqi, Assistant Speech Therapist, Karachi
Rita Manchanda, writer, activist, Delhi
Ritu Dewan, President, Indian Association for Women's Studies, Mumbai
Romila Thapar, historian, Professor Emeritus, Jawaharlal Nehru University, New Delhi
Ruby Chishti, artist, New York
Ruchhita Kazaria, advertiser, Kolkata
Rukhshanda Naz, activist, Peshawar
Rumana Husain, artist, Karachi
Rustam Vania, Academic Dean, Srishti Institute of Art, Design and Technology, Bangalore
G. Vasudev, artist, Bangalore
S. Haroon Ahmed, President, Pakistan Association of Mental Health, Karachi
M. Naseem, development economist, retired professor QAU, Islamabad
Saba Dewan, independent documentary filmmaker, Gurgaon
Saba Hamid, actor, Karachi
Sabahat Javed, motivational speaker/trainer, Abbotabad
Saddam Hussain, student/peace activist, Khuzdar
Sadanand Menon, writer/pedagogue, Chennai
Saeed Ahmed Rid, Assistant Professor, Quaid-e-Azam University, Islamabad
Safeer-Ul-Hasnain, banker/activist, Karachi
Safia Bokhari, peace activist, Lahore
Sagarika Ghose, Consulting Editor, Times of India
Dr Sagari Radhika Ramdas, veterinary scientist, Food Sovereignty Alliance, Hyderabad, India
Sahar Alamgir, student and development professional, Islamabad/London
Dr Saif Mahmood Advocate, Supreme Court of India and Founder, South Asian Alliance for Literature, Art and Culture
Saif Samejo, musician/vocalist at The Sketches; producer, Lahooti Live Sessions, Jamshoro, Sindh
Dr Saima Firdoos, physician, Rawalpindi/Boston, former board member APPNE
Saima Hayat, activist, Tehrik-e-Niswan, Karachi
Sajid Hassan, student, Karachi
Sajid Iqbal, research scholar, COMSATS University, Abbottabad
Sajid Javed Afridi, social activist, Founder Of Young Leaders Forum, Khyber Agency, FATA
Sajjad Ahmed Bhutto, politician, businessman, Karachi
Sakuntala Narasimhan, journalist and musician, Bangalore
Saleem Asmi, journalist, former editor Dawn, Pakistan
Salima Hashmi, artist, educator, Lahore
Salima Saleem, registered nurse, Aga Khan University Hospital, Karachi
Salman Ahmad, polio goodwill ambassador/Rotary international/SGTF, professor of Sufi music, Queens College; founding member of Junoon, USA
Salman Anees Soz, economist, National Media Panelist, Congress Party
Salonie Dua, student, University of Delhi
Samal Shah, yoga instructor, Mumbai
Saman Jafri, parliamentarian, Karachi
Samana Malaika Raza, activist, Islamabad
Samar Jodha, artist, educator, New Delhi
Samarth Das, architect, Mumbai
Sameer Khan, social activist, Gilgit-Baltistan
Samia Ahmad, teacher, Karachi
Samiksha Raorane, Manager, Global Foundation, Mumbai
Samina Ahmad, President, SSGWI; Manager, Junoon; Holistic Health expert, NY, USA
Samina Ahmed, actor, producer, Karachi
Samina Rahman, educationalist/human rights activist,
Samir Gupta, IT professional
Sana Gulzar, Chairperson, Chapirchal, Peshawar
Sanna Ejaz, peace activist/journalist, Peshawar
Sanna Palsule, behavioral scientist, Cambridge/Mumbai
Sandeep Pandey, teacher and social activist, Socialist Party, India
Sanjay Kapoor, Editor, Hardnews Magazine
Sanjay Nagral, surgeon, author, Mumbai
Sanjay Nahar, author, activist, Pune
Sanjay Rajoura, stand up comic, Delhi
Saqib-Ul-Hasnain, student, activist, Larkana
Sarah Riaz Awan, Core Member, Hum Sub Aik Hain
Sarica Palsule, university graduate, Cambridge, UK
Sarmad Sultan Khoosat, filmmaker, actor, Lahore
Saroj Nagi, freelance journalist, New Delhi
Saroj Razdan, journalist, India
Sarwar Bari, activist, Islamabad
Dr Saraswathy Ganapathy, doctor/community health activist, Bangalore
Satish Gupta, artist, New Delhi
Satish Mishra, journalist, New Delhi
Satyapaul, Secretary General, South Asian Fraternity
Saumya Aggarwal, Co-founder, Youth for Peace International, Delhi
Saumya Balsari, author, Cambridge, UK
Seema Anil Sehgal, peace singer, also known as 'Bulbul e Kashmir', Jammu/Mumbai
Seema Guha, journalist, New Delhi
Seema Mustafa, Editor, The Citizen, Delhi
Seema Rana, rights activist, Karachi
Seema Sheikh, member Womens Action Forum, Karachi
Sehba Farooqui, Democratic Human Rights Network, Delhi
Sehba Sarwar, independent writer/Artistic Director, Voices Breaking Boundaries, Pasadena CA/Karachi
Sehyr Mirza, independent journalist, Lahore
Sevanti Ninan, journalist, New Delhi
Shabana Arif, activist, Islamabad
Advocate Shabana Nasim, lawyer/activist, Lahore
Shabnam Hashmi, social activist, Delhi
Shaheryar Azhar, retired international banker; moderator and editor The Forum political blog, Karachi
Shahida Afzal, activist, Quetta
Shahvaar Ali Khan, actor, writer, musician, adman, Lahore
Shahzad Ahmad, activist, Islamabad
Shamin Gulzar, Chairperson, Umeed Partnership Pakistan, Lahore
Shamsul Islam, scholar, peace activist, Delhi
Sharmistha Ray, artist, Mumbai/New York
Shashi Deshpande, writer, Bangalore
Shastri Ramachandaran, independent journalist and international publications consultant, India
Sheba Chhachhi, artist, New Delhi
Sheema Kermani, activist, Director Tehrik-e-Niswan
Sheen Farrukh, writer, journalist, Editor, Inter Press Communication, Karachi
Sheharyar Rizwan, journalist, Lahore
Shehnaz Ismail, Professor Emeritus, Indus Valley School of Art and Design, Karachi
Shehryar Sarwar, writer, Ottawa, Canada
Air Vice Marshal (retd) Shehzad Chaudhry, analyst, Islamabad
Sheikh Manzoor, journalist, New Delhi
Shilpa Gupta, artist, Mumbai
Shiraz Hassan, journalist, Islamabad
Shireen Aijaz, member, Women's Action Forum, and journalist, Karachi
Shireen Gandhi, gallerist, Gallery Chemould, Mumbai
Shireen Pasha, Berlin Bureau Chief, Dhaka Tribune, Germany
Shivam Vij, journalist, Delhi
Shoaib Hashmi, retired writer, director, educator, Lahore
Shobhna Jain, journalist, New Delhi
Shrenik Mutha, independent activist and poet, Pune
Shreya Jani, Managing Trustee, STEP Trust, Delhi
Shri Prakash, filmmaker, teacher, Ranchi, India
Shruti Arora (Achesh), theater educator
Shruti Ganapatye, The Asian Age, Mumbai
Shruti Kedia, independent journalist, Bangalore
Shubha Mudgal, artist, India
Shubha Singh, columnist, New Delhi
Shubhasini Chalam, entrepreneur, Bangalore
Shujaat Bukhari, Editor-in-Chief, Rising Kashmir
Shuma Raha, journalist, India
Shweta Singh, educator, New Delhi
Sibtay Hassan Haider, graduate student of Urban Planning and Gender, Rutgers University, New Brunswick
Siddharth Narrain, legal researcher, Delhi
Siddharth Varadarajan, Founding Editor
Sidra Saeed, activist, Islamabad
Simantini Dhuru, educationist and filmmaker, Mumbai
Sini Nair, Educator, Cathedral and John Connon School, Mumbai
Sitara Rafiq, M.Phil scholar, Gender and Development studies, Lahore
Smita Sahay, writer, poet and social entrepreneur, Accio Health, Mumbai
Smruti Divate, publisher, Mumbai
Sohail Abid, Founder, Folk Punjab, Lahore
Sohail Malik, Cloud professional, IBM, Dallas, Texas
Sonali Huria, PhD student, Jamia Millia Islamia, New Delhi
Soonha Abro, writer, director, Zabaan Writers' Collective, Karachi
Soumya Dutta, convenor, Bharat Jan Vigyan Jatha, India
Sristhi Chauhan, Fellow, Teach for India, Delhi
Steven Crabtree, land conservation volunteer, lived in Calcutta, Lahore and Karachi in the 1970s; Maine, USA
Subhi Dhupar, Regional Coordinator, United Religions Initiative, New Delhi
Subrat Kumar Behera, artist, Baroda
Sudeep Sen, poet, New Delhi
Sudha Ramachandran, independent researcher and journalist, Bangalore
Sudhanshu Palsule, Leadership Consultant, academic at Cambridge, UK
Major General Sudhir Vombatkere, National Alliance of Peoples Movements (NAPM), Mysuru, India
Suhasini Mulay, actress, Mumbai
Sumaia Akbari, student at Bamyan University, working with GFA consultancy group as Monitoring & Evaluation Manager at Bamyan, Afghanistan
Sumaira Ishfaq, activist, Jhelum
Sumesh Sharma, curator, Mumbai
Sumit Chakravartty, Editor, Mainstream, New Delhi
Suneeta Dhar, activist, India
Sunil Gawde, artist, Mumbai
Sunit Arora, journalist, India
Suraj Katra, photographer, Associate Communications, Teach For India
Suraya Islam, Coordinator of Aaghaz-e-Dosti, Karachi
Surendran Nair, artist, Baroda
Surinder Joginder Singh, Jeolikote, Uttaranchal
Sushobha Barve, Executive Secretary, Centre for Dialogue and Reconciliation, Delhi
Swara Bhaskar, actor, Mumbai
Swarna Rajagopalan, independent scholar and Managing Trustee, Prajnya, Chennai
Swati Bhattacharjee, journalist, Kolkata
Swati Sharan, writer/publisher, Hamilton, Canada
Syed Abdul Latif, businessman, Rabwah
Syed Farid Maharaj, Gaddi Nashin, Dargah Gharib Nawaz, Ajmer Sharif
Syed Ghazanfar Abbas, Correspondent, India Tomorrow News
Syed Harir Shah, disaster management practitioner, Chitral
Syed Jarrar Shah, business professional, Lahore
Syed Khawar Latif, student and peace activist, Rabwah
Syed Mudassir Shah, student, Haleem Campus School, Lahore
Syeda Afshana, columnist and media teacher, Srinagar
Dr Syeda Hameed, Founder and Present Chair Muslim Womens Forum, New Delhi, India
Syeda Shiwal Raza, student, University of the Punjab, Lahore
M. Krishna, musician, writer/author, public speaker, Magsaysay Awardee, Chennai
R. Raghunandan, co-Founder, Avantika Foundation, consultant on decentralised public governance, anti-corruption and heritage preservation, Bangalore
Taimur ul Kamal, activist, Peshawar
Taimur Rahman, Laal music band, Assistant Professor LUMS, Lahore
Talat Rahim, writer, Karachi
Lt Gen (retd) Talat Masood, defence analyst, Pakistan. "It is high time the two countries made sincere attempts at normalising their relations and behaving as mature neighbors."
Talha Rathore, artist, New York
Tanuja, event planner, Bangalore
Tanveer Jahan, activist, Lahore
Tanvir Masood, filmmaker, former producer with PTV Lahore
Tapan Kumar Bose, Secretary General, South Asia Forum for Human Rights
Tanzeela Mazhar, journalist, Pakistan
Dr Tariq Rahman, Dean School of Liberal Arts and Social Sciences/Education, Beaconhouse National University, Lahore
Tarique Hussain, lecturer, Nawabshah
Tayyaba Hasan, Professor, Harvard Medical School
Tej Kaul, Executive President of India Pakistan Soldiers Initiative for Peace (IPSI)
Tripta Wahi, social activist and retd Associate Professor, University of Delhi
Tulika Bathija, educator, Ecole Mondiale World School, Mumbai
Tunty Chauhan, Director, Threshold Gallery, New Delhi
SP Udaya Kumar, activist, Nagercoil, Tamil Nadu
Uma Chakravarti, historian, academician and filmmaker, Delhi
Uma Sudhir, Resident Editor, NDTV
Umair Vahidy, Dil Say Pakistan
Umar Azad, blogger, Larkana
Umber Khairi, Producer, BBC
Umer Abdur Rehman Janjua, columnist and author, Islamabad
Umer Ali, journalist, Islamabad
Umer Farooq, student, Lahore
Urvashi Butalia, Director, Zubaan Publishers Pvt Ltd
Urwah Sultana, Voice Society for the Rehabilitation of Disabled Persons, Lahore
Usha Gawde, art practitioner, Mumbai
Usha Raman, Professor, University of Hyderabad, India
Uzma Noorani, activist, Co-Chairperson, Human Rights Commission of Pakistan, Karachi
Vaibhav Arora, marketing professional, Delhi
Vaishali Patil, activist, Raigad, India
Vaishali Jethava, Program Coordinator, The Blue Ribbon Movement, India
Vaishnavi, writer and filmmaker, Founder, Women Making Films India
Vani Rijhwani, environment research student, Delhi
Vasanth Kannabiran, writer and activist, Hyderabad, India
Vasvi Kejriwal, student, Queen Mary University, London
Ved Pratap Vaidik, journalist and peace activist, New Delhi
Veer Munshi, artist, New Delhi
Veejay Sai, writer, culture critic, Delhi
Vibhuti Narain Rai, former policeman and writer, India
Vidya Kamat, artist, Mumbai
Vijay Deshpande Satara, Maharashtra State Freedom Fighters Successors Organisation and Indo-Pak Friendship Forum, Satara District
Vijay Naik, Convenor, Indian Association of Foreign Affairs Correspondents, New Delhi
Vijay Satokar, consultant, Press Trust of India, New Delhi
Vinay Nagaraju, Edward S. Mason Fellow and MPA Candidate 2017, John F. Kennedy School of Government, Harvard University
Vinayak Rajasekhar, Editor-in-Chief, paxpolitica.com
Vineeta Pandey, The Pioneer newspaper, New Delhi
Vinita Agrawal, author, Mumbai
Vinod Sharma, Regional President, South Asia Free Media Association (SAFMA), New Delhi
Vinod Varshney, journalist, New Delhi
Vipul Rikhi, writer and singer, Bangalore
Vipul Shaha, educator, Krishnamurti Foundation of India, Pune
Viraj Singh, cinematographer, Mumbai
Virginia Whiles, Art Historian, London
Virendra Sahai Verma, India-Pakistan Soldiers' Initiative for Peace India Chapter
Wagma Feroz, Chairperson, Da Torsaro Saadar, Peshawar
Waheed Ali Joyo, actor, Karachi
Waheeda Mahesar, Director, SZABIST ZABTech, Member, WAF Karachi
Wajid Shamsul Hassan, former Pakistani diplomat, London
Waqas Halim, Director, Center for Technology in Education, Information Technology University, Lahore
Waqas Khwaja, Ellen Douglass Leyburn Professor of English, Agnes Scott College, Decatur, GA
Waseem Ahmed, auditor, Karachi
Yaqoob Khan Bangash, Director, Centre for Governance and Policy, IT University, Lahore
Yashvi Gada, student, St. Xavier's College, Mumbai
Yasmeen Kazi, Professor of Paediatrics, Karachi
Yasser Hashmi, educator, Lahore University of Management Sciences, Lahore
Yemuna, educationist, Hoshangabad
Yogesh Mathuria, peace warrior, World School of Happiness, Pune
Yousuf Saeed, filmmaker, writer, New Delhi
Yuki Ellias, actor, Mumbai
Yusuf Mehta, filmmaker, Mumbai
Yuvraj Mohite, journalist, Mumbai
Zahira Khattak, activist, Islamabad
Zaibun Nisa Hussain, teacher, ACE International Academy, Rawalpindi
Zain Alavi, Non-Executive Chairman, Muller and Phipps Pakistan Pvt Ltd
Zakia Sarwar, teacher trainer, Founder Member, Society of Pakistan English Language Teachers
Zalla Khattak, freelance consultant, Islamabad
Zar Ali Khan Afridi, Chairman, FATA Commission of Human Rights
Zar Bano Kohyar, social worker, feminist, Karachi
Zarminae Ansari, architect, writer, publisher, Joy of Urdu, Karachi/Paris
Zeeshan Majeed, entrepreneur, Kolkata
Zehra Arshad, activist, Islamabad
Zehra Shah, activist, Karachi
Zia Ur Rehman, journalist, Karachi
Zia Mian, physicist, Program on Science and Global Security, Princeton University, Princeton
Ziad Zafar, journalist, Karachi
Zohaib Karim, Co-founder and Lead Strategist at MentHub, Karachi
Zohra Yusuf, Council Member, Human Rights Commission of Pakistan (HRCP), Karachi
Zunaira Qayum Ali, student, Forman Christian College University, Lahore
Updated May 17, 7.30 pm PST/8 pm IST