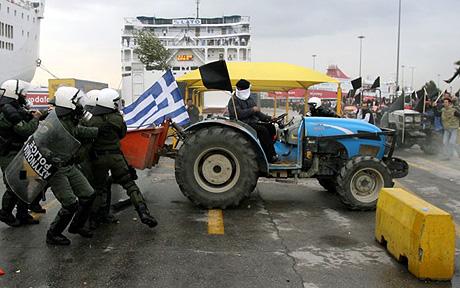 ATHENS: Clashes between protesters and police were reported on Wednesday on the main highway in Greece, connecting Athens and Thessaloniki, police said.
Police used tear gas to disperse around two hundred farmers who tried to block the road. No casualties and detainees are reported.
Farmers are confrontation with the government for several weeks, requiring subsidies. In the past, road closures tactics enable them to pursue their demands: for example, in 2009, the government pledged 500 million euros to the protesters after a two-week blockade of highways and checkpoints on the borders of the country.