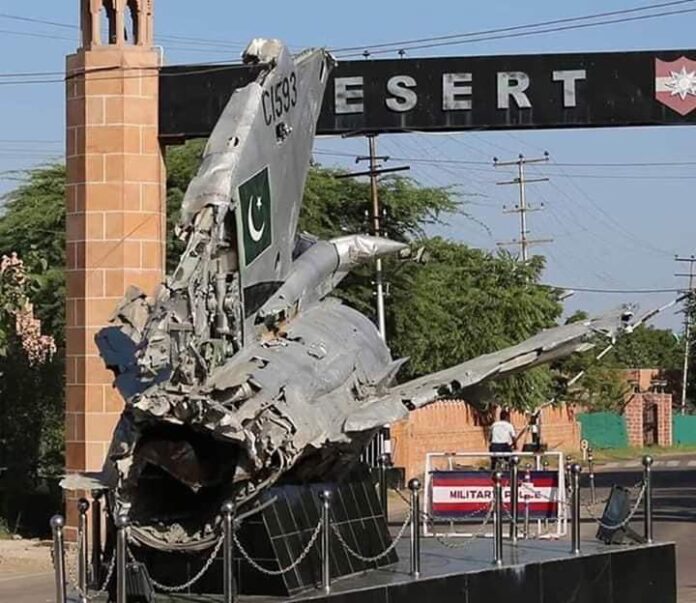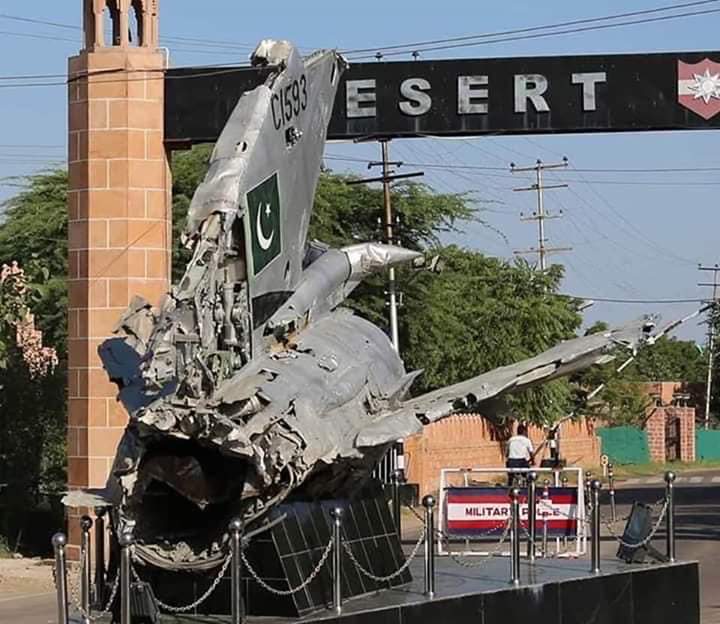 By Alexey Bogdan
There is saying that "Forgery needs Intelligence". But if you talk about Indian intelligence, then you will find it is less than what is required for a seamless forgery.
Recently, Indian social media is sharing a photo of the wreckage of MIG-21 standing outside of somewhere (maybe a cantonment area). This wreckage has Pakistan flag at its tail, claiming that this is Trophy of Indian Air Force. Those who shared this photo do not explain from where this trophy was hunted. But one can know it if one sees tail carefully.
Yes, one can find that this wreckage a trophy of Indian MIG-21 crashed by Indian Air Force in past. Yes, it is as true as you are reading this piece.
Ok, do not trust me because I am a foreigner and have nothing to do with India or its neighbour but rival Pakistan. I am basically a crazy researcher of fighter jets. When I saw this photo, I had a feeling that there is something really wrong but what is it?  Then I found it.
This trophy photo indicates Variant Type and Log Number. It is C1593.
I knew C Variant is used by the Indian Army but I had to recheck before I could pen my laughters into words.
Here we are:
I know Bharat Rakshak is the Best Database for Indian Air Force history, books, events, and gadgets. Therefore, Bharat Rakshak was the Best place to recheck my doubts. Yes I found it. It was Mikoyan MiG-21 M C-1593 procured from the Soviet Union during the 60s.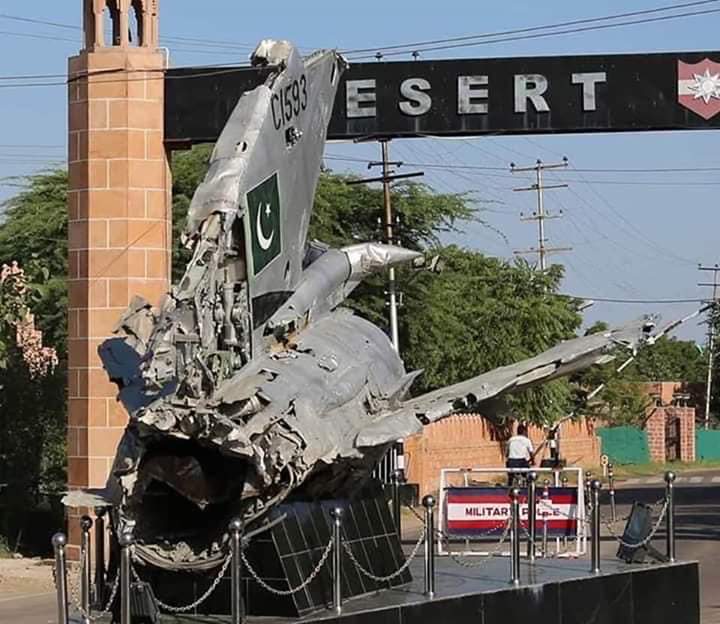 According to available data, 109 MiG-21s are still operational in the IAF. Since 1970 more than 170 Indian pilots and 40 civilians have been killed in MiG-21 accidents. At least 21 MiG-21s have crashed between 2010 and 2020 and over half of the 840 aircraft built between 1966 and 1984 were lost to crashes. This trophy is one of these ill-fated MIG-21s.
Indian Air Force (IAF) has the worst record in MIG-21 buyers as this Airforce crashed maximum MIG-21 in the last 40 years.
Moreover, I fear that this MIG-21 is shot down by some enemy Air Force as the main Log data shows record but does not tell us its status as Status is written as Unknown.
Please do not trust me and you should check yourself how crazy and ill-conceived ideas can earn your embarrassment.
Note: Alexey Bogdan (Богдан Алексей) is a fighter jet Researcher keenly interested in MIG-21 (60s and 70s versions) and their fate in action.