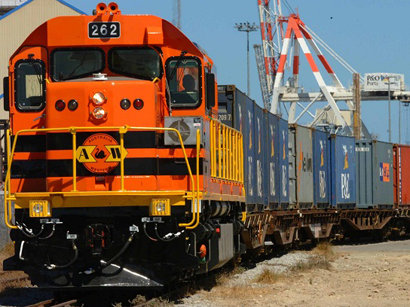 Tashkent, Uzbekistan: Central Asian freight traffic to Gulf will reduce travel time via new Iranian freight route.
Iran has signed contract with four landlocked Central Asian republics for special tariff, reports Central Asia Monitor while citing Azer News.
According to the details, Iran has reached agreements with four Central Asian countries of Tajikistan, Uzbekistan, Turkmenistan, and Kazakhstan on the transit of cargos to and from Central Asia via Iran to Gulf. Iran has offered special tariff reduction and transit time has also been reduced, claimed Iranian authorities. However, route of the cargo goods have not been given in details to media.
Special tariff has been offered for goods like wheat, sugar, fertilizers, sulfur, steel and aluminum ingots.
Uzbekistan is the biggest client of Iran and shipped 300,000 tons of cotton to the Persian Gulf via Iran last year.