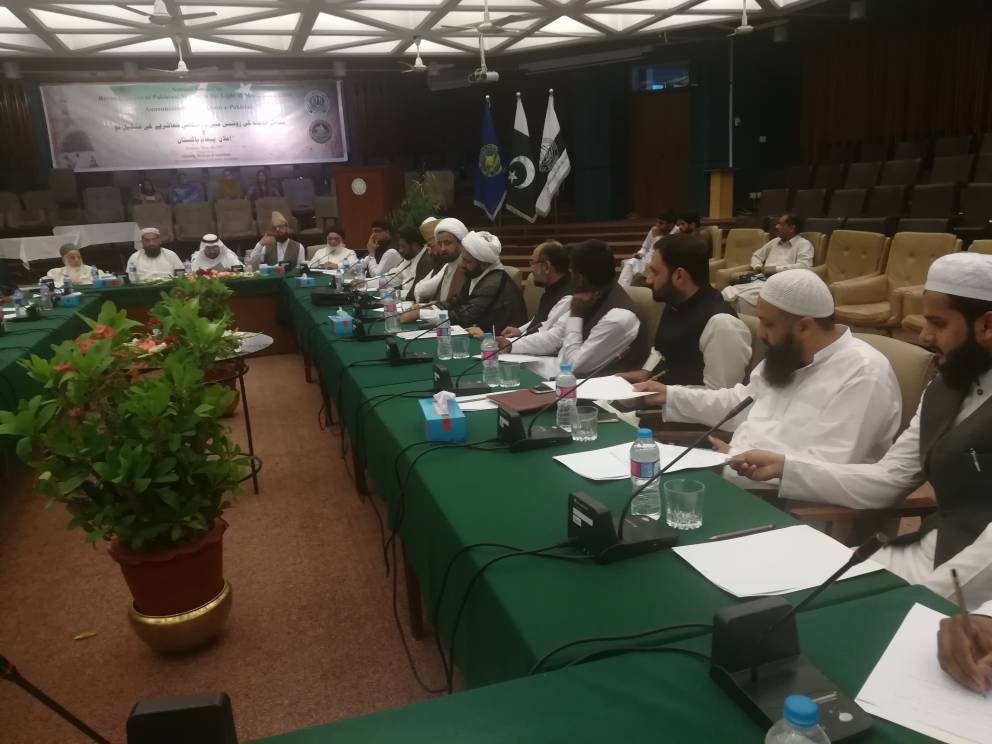 Religious decree (Fatwa) condemns terrorism against State
Islamabad, Pakistan: A religious decree (Fatwa) signed by eminent scholars of all five famous schools of thoughts of Islam states that use of power against state or against innocent people is against the teaching of Islam and Jihad is not a name of waging terrorism against innocent Muslims.
According to a press statement issued here, a conference cum seminar for promotion of religious tolerance and harmony was held at Quaid Azam University on Friday. Eminent intellectuals, academia, scholars and Ulema from all masalik (School of thoughts of Islam) attended the conference.
President of Pakistan, Mamnoon Hussain attended the concluding  session and addressed the conference. At the conclusion of conference Ulema of all schools of thought unanimously passed Paigham e Pakistan addressing issues of peaceful coexistence, tolerance, Takfir and Jihad.
Ulema also passed a comprehensive and unconditional Fatawa endorsed by prominent Ulema of all five Masalik. Maulana Rafi Usmani read out the Fatwa.
In his address President of Pakistan appreciated the efforts of Ulema in promoting religious harmony and tolerance among society. President said the unanimous resolution by all Ulema is indeed a commendable effort. President appreciated the efforts of organisers of the seminar.