Here is a complete Baku Travel Guide for 2020 if you are planning your trip to Baku. This guide covers all the aspects like where to stay in Baku or what to do in Baku, where to eat or places to visit.
BAKU TRAVEL GUIDE ON A BUDGET
In recent years, tourism has boomed in places people couldn't imagine traveling to in the past decade or so. Especially in the Asian region, the beautiful and lively cities and countries are now getting the attention they very well deserve. One of them is the hustling bustling, mesmerizing city of Baku in Azerbaijan. This place is flocked with tourists because of its increasing popularity and let us say, it is popular for all the right reasons. Reasonably priced and ostentatiously pretty, Baku is a little world of its own. It is the city you can spend days without feeling the need to go elsewhere or running out of places to go to.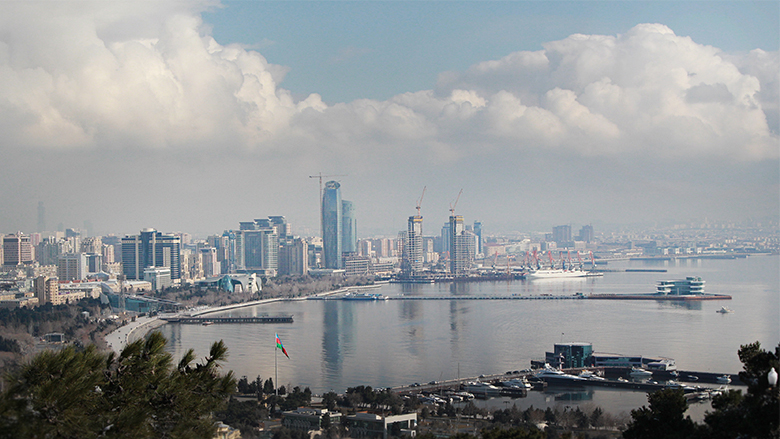 Baku is a mixture of history, architecture and natural beauty. It has boulevards and streets you can walk on without worrying about getting lost. Let's just say this metropolis is one of our bests when it comes to traveling without breaking the bank and enjoying everything one place has to offer. The city is huge, so there are chances you will feel lost if you are visiting without doing the due research. This is the reason I have put together this extensive travel guide, so you know what to expect from Baku, how much to spend and what to do once you visit this Middle-Eastern bridgehead.
Must Read, BEST PLACES TO VISIT IN BAKU 2020
EVERYTHING YOU'LL FIND ON BAKU VENICE TRAVEL GUIDE
Duration for Your Baku Trip
Recommended Budget
The Good, The Bad & The In-between
Where to Stay?
How to Go Around?
What to Eat & Drink?
Nightlife
Staying Safe in Baku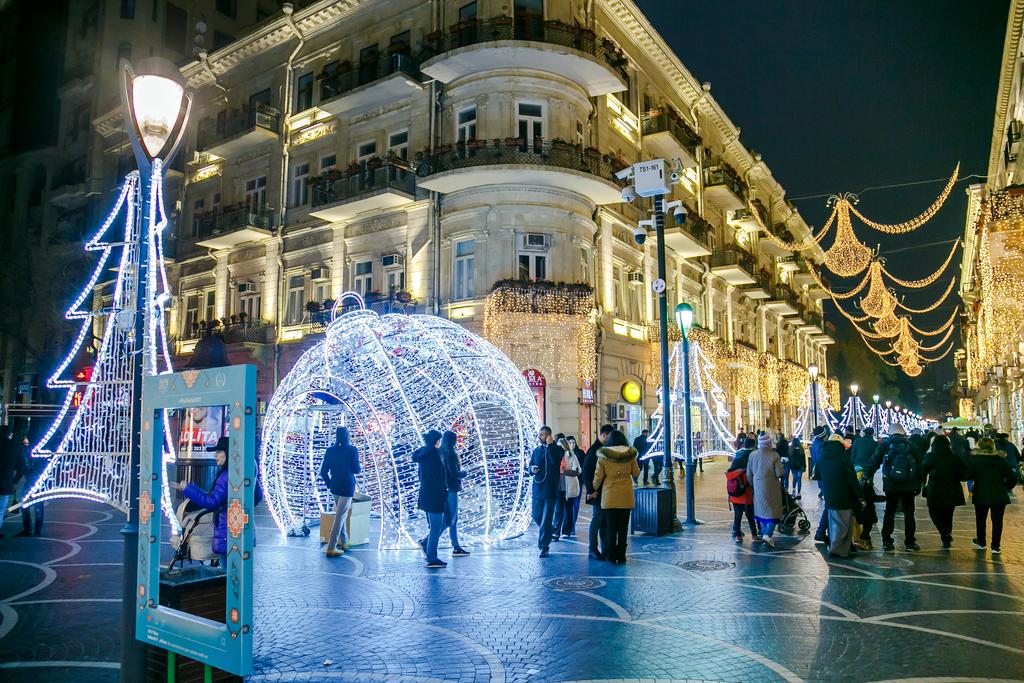 DURATION FOR YOUR BAKU TRIP
As I have already told you, Baku is a world of its own. It is one city only, but this city of winds has a lot to offer. This is the reason; I recommend you at least allot six to seven days to your Baku trip and you can take a day trip to some other cities in between as well. However, six days is the perfect duration to get the essence of Baku, understand what it is all about and enjoy every little thing it has to offer.
As far as the weather is concerned, you are in for good news. Even though the winter and summer both are harsh in Baku, it is generally a good time to visit it yearlong. Baku has a continental climate, so you won't have issues traveling them whenever you want to. However, for that perfect weather, I recommend you go either mid-spring or mid-autumn so you can enjoy the city and preferably other of Azerbaijan in its fullest. Visit between April and June or September to October for the best weather.
RECOMMENDED BUDGET
If you want to travel Baku or Azerbaijan on a budget, it isn't that hard. The city used to be super expensive, but when the oil economy plummeted, the currency crashed as well and now it is much affordable than it used to be. On a budget trip, where I expect you to either stay in a hostel or suitable accommodation, not eat in super fancy places and use public transport rather than the taxis and car hires, you can expect to spend around $34 – $44. This price is cheap for an entire day and I know it is super affordable for anyone planning a trip to a foreign country.
You can easily spend much more than this and might be able to swing by in a lesser amount as well. However, for planning purposes, I recommend you keep this budget in mind so you are on a safe side and do not run out of money.
THE GOOD, THE BAD & THE IN-BETWEEN
No place in the world is perfect and neither is Baku. It is one of the tourist hot spots these days and we agree for all the right reasons. But there are a few things you should be aware of in advance to get rid of any bad surprises.
Things You Will Love About Baku
Food – Home is where food is. Right? I think we might have quoted the phrase wrong, but let's accept food is life. One of the reasons you will love Baku is the food it has to offer. While Turkish food is extremely popular around the world, we feel Baku has a lot more to offer and with much better taste. It doesn't matter if you are Middle-Eastern or European, you will fall in love with fresh fruits, vegetables, herbs, and organic produce. Everything tastes just better than what you might have already eaten.
The Religious Spirit – You don't necessarily have to be a Muslim or follow the religion to love this. A lot of foreign travelers quote they love the prayers being heard around the city in unison throughout the day.
Language – The best part about Baku is, it offers you the freedom of language as somewhere or the others, you will end up meeting people who will understand the language you speak.
Fusion – Baku provides the perfect fusion of modernism, history, culture, and traditions. Though it is a Muslim country, it is secular so you won't feel someone is imposing a certain religion on you. Moreover, it offers history combined with modern-world architecture, so you will get two flavors together.
People – One of the things that make or break the country is its people, and I am sure you will love people in Azerbaijan. They are warm, nice and super hospitable and you will feel loved and welcomed throughout your time there.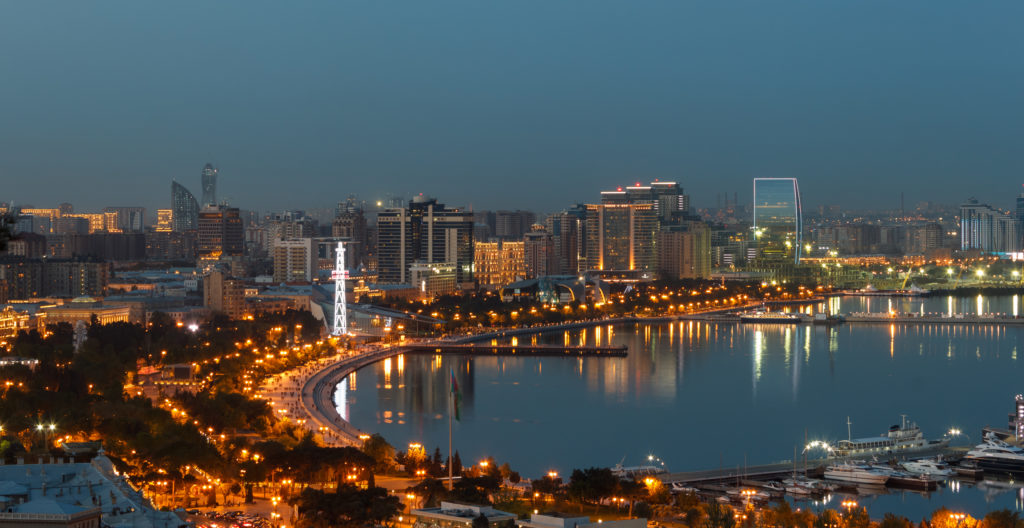 Things You Might Not Like About Baku
Road Rage – The drivers are super aggressive and sometimes never give pedestrians the right of way. There is a lack of sidewalks, which may sometimes feel pedestrians do not have a space on the street at all.
Hygiene- The roadside stalls and hawkers might not be following the best hygiene practices. There is no such problem in problem food chains and restaurants, but the street food might end up not being exactly hygienic.
Oily Water – This is one of the problems with oil-producing countries, which locals can't feel obvious. The water feels sticky and oily and you feel you somehow didn't get washed properly.
Littering – There are no proper rules to stop littering, hence you can see adults and children both more often than not throwing the rubbish wherever they want.
WHERE TO STAY?
Baku provides you the hotel and accommodation options in almost any budget you want. This is one of the things we like about the city. Even if you are on a budget, you will be able to get a decent hotel in your price tag. Also, there are so many sights that have hotels and lodgings of their own, so if you go on a lavish trip, you can stay there. For choosing your options, we recommend Booking.com, Agoda.com and Hostel World. You can go as low as $10 for a bed in a decent hostel dorm.
As far as the neighborhoods are concerned, we recommend you either stay in Icheri Sheher, Khutor or Yasil Bazar. Starting with Icheri Sheher, it is Baku's old town and gives easy access to many of the city's tourist attractions. You will also love the old-school vibe here. Next up is Khutor, it is also an old area with happening street life.
It is safe, beautiful and can easily be explored on foot. These were some of the famous neighborhoods you should stay in if you are looking to hang with the who's who of Baku and live near the popular attractions.
HOW TO GO AROUND?
Baku has an amazing public transportation network, which is one of the cheapest in the world as well. You can buy the BakiKart for nearly $1 before traveling in the subway, otherwise, a single ticket will cost you a quarter of a dollar, which is an excellent value for your money.
Taxis are also very cheap and they will cost you around $0.76 for one mile so that's not a lot of money you will be spending. You will have car rental options like Aznur, AzRent, and AvtoRent if you want to explore the option of driving around the city on your own. All in all, we recommend you use public transportation network because it is reliable and cheap.
WHAT TO EAT AND DRINK?
Eating out is also cheap in Baku, so we recommend you enjoy the local cuisine as much as you can. It wouldn't cost you more than $20 per person a day. You can go to local restaurants for a delicious meal with a glass of drink or beer and it wouldn't be for more than $10.
We recommend you go to supermarkets if you want to go less than $5 a day for your food. However, the restaurants around Nizami Street and Fountain Square tend to be pricy but offer the best local food. Do not forget to try the Azerbaijani Kebabs because they will leave you craving for more and more. This is the best part of our Baku Travel Guide that we have given you an idea about how much you cheap  Baku is.
NIGHTLIFE
Since Azerbaijan is a Muslim country, there isn't much nightlife you will be able to get. Though it offers alcohol drinks much easier than any other Muslim country, but you will have to wander around to see which club fits your budget as they aren't exactly mainstream and will cost you a good amount of money to go to the posh ones.
STAYING SAFE IN BAKU
The one question every traveler asks before going on a vacation or any other country is the extent to which it is safe for the tourists. When it comes to Baku, it is incredibly safe not just for groups, but for solo female travelers too.
The overall crime rate in the city is pretty low when compared to other metropolises and people are friendly and welcoming too. You will feel comfortable, peaceful and there would be no daunting stares by the locals. It is as if nobody cares (in a good way) if you are a foreigner or if you are a female traveling alone.
However, that does not mean you should not be vigilant. Just like any other place in the world, be extra careful of the pickpockets at the crowded tourist destinations or while walking on the street late at night. I also recommend you get travel insurance that covers theft to be on the safe side. We hope that you enjoyed our Baku Travel guide for 2020 and have already planned to visit Baku in 2020